Discover careers at Charterhouse.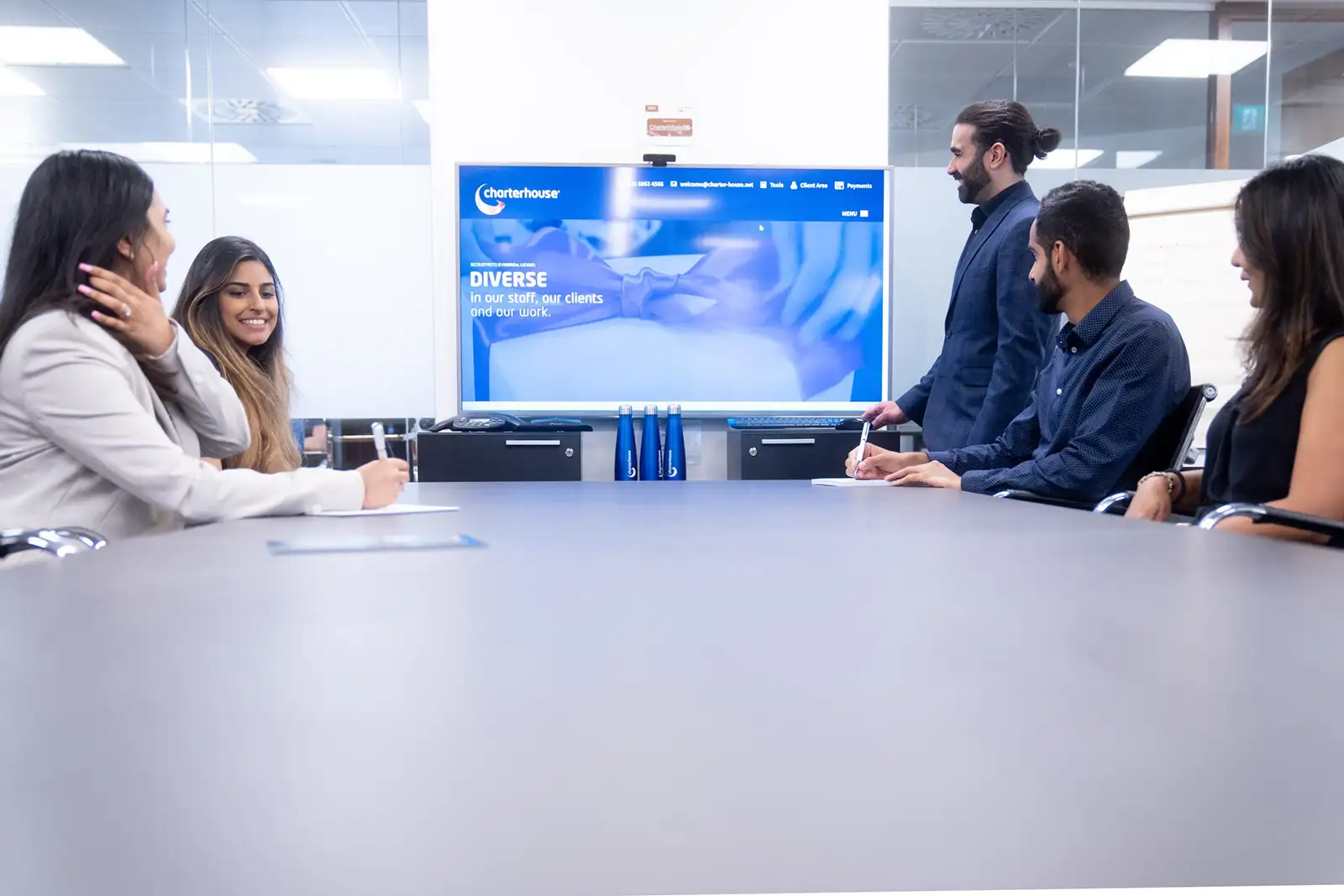 Our Company Benefits
Charterhouse offers a range of generous employee benefits, which include;
permanent health insurance
life insurance
WPA cash plan
private medical insurance with Vitality
flexible and hybrid working, holiday trading
flexible bank holidays
free access to a wealth management advisor
enhanced maternity
paternity and adoption leave
continuous reward and recognition programme
social events
professional study support.
See below for our current available positions.
What we offer
Charterhouse has been committed for a long time to creating a diverse and inclusive environment and now, one of our biggest strengths, is our company culture. We have a diverse and amazing group of people working for Charterhouse who are passionate about sharing knowledge and expertise and enjoy working together. We are a very friendly bunch and all newcomers are warmly welcomed.
Current Vacancies
No jobs currently available. Check back soon for more opportunities.
Real Living Wage
Over the past few years, as a business, we have committed to supporting our staff in every way we can, this encompasses health and safety of our staff both physically and mentally, ensuring we have a truly diverse and inclusive workforce and the latest step has been achieving accreditation with the Living Wage Foundation.
Our Living Wage commitment will see everyone working at Charterhouse receive the London Living Wage of £11.95. This rate is significantly higher than the government minimum for over 23s, which currently stands at £10.42 from April 2023. As a company we already meet this requirement but this does not only extend to our employees but also any 3rd party contractors that work with us such as cleaners and security staff which have now been secured the London Living Wage salary rate.
Our values are:
Adaptable – to everyone's needs
Dependable – giving everyone support when it is needed
Evolving – to ensure we can support you in your development
Diversity – in our staff, our clients and our work
Bold – taking the action needed to ensure you get the best results
Above all we are all about our clients.
We encourage anyone that share those values to apply for any available openings.
As a business we believe we:
Have a great working environment where staff from all over the world come together and work as a team. Diversity is important to Charterhouse and we believe it has a positive benefit to the team as well as the work we do for clients.
Invest in our team by appreciating that without a culture of support, teamwork and collaboration the organisation cannot reach a united vision. Whilst emphasising teamwork Charterhouse also respect the individual, the person they are and the way they work.
Provide a variety of great benefits, including a commitment to employees' health, both physical and mental as well as offering benefits to promote work life balance and a platform for employees to be active and socialise outside the office.
Promote continuous development with internal and external training, including quarterly training updates for professional staff as well as offering study support for professional exams that benefit the employee and the business.
welcome@charter-house.net
As the current longest serving member of staff I have seen many changes over the years but one thing that hasn't changed over this time is the way that Charterhouse has demonstrated that employees are just as important as clients. From benefit packages, social events and the usual day to day, all staff are highly regarded and I can say that I am proud to have been part of a dynamic, diverse and ever evolving firm for so long.
Julie Terry
Company Secretarial Manager