So who will be looking after your business as your new partner for growth? Find out more about the team at Charterhouse and then get in touch for your free consultation.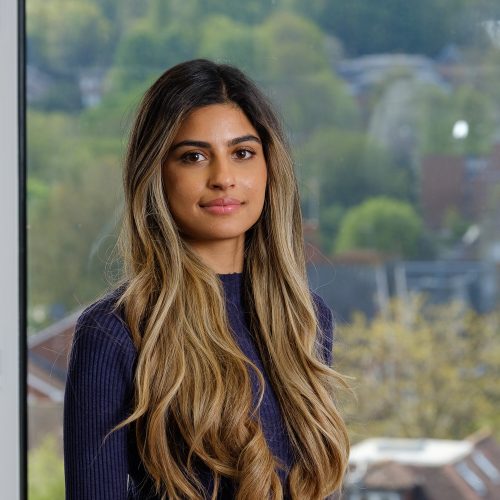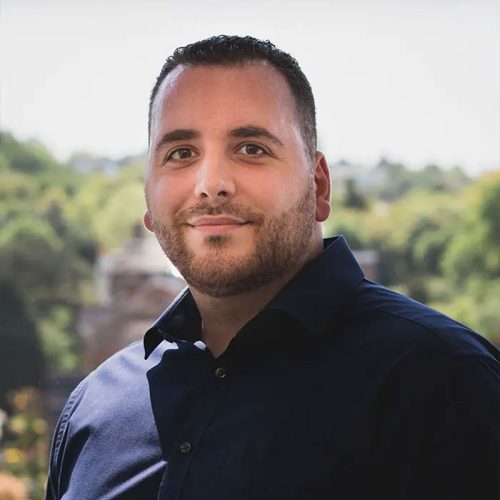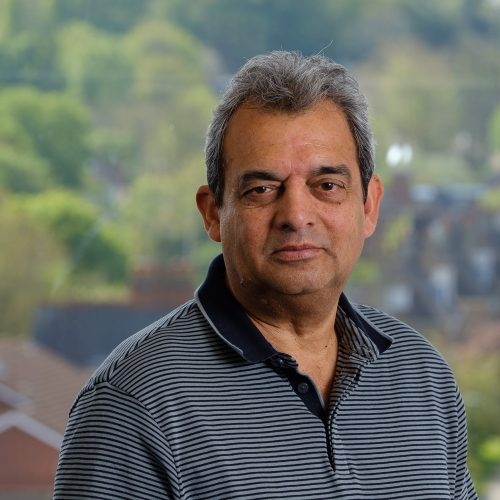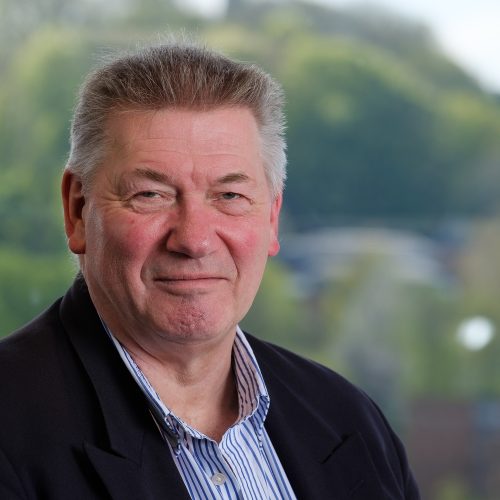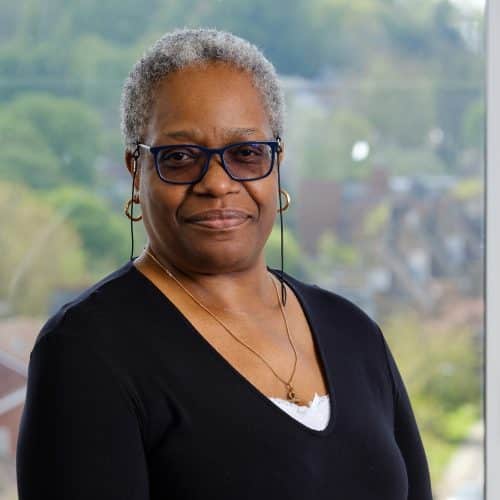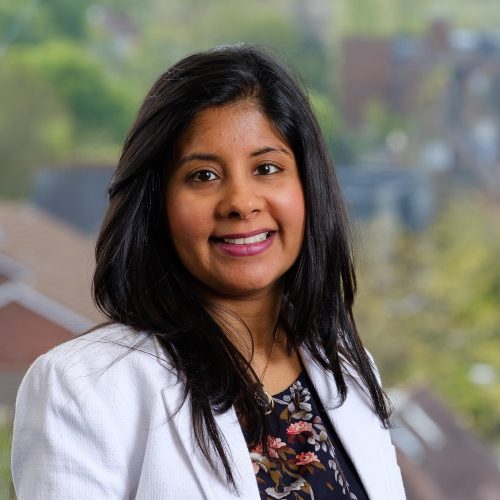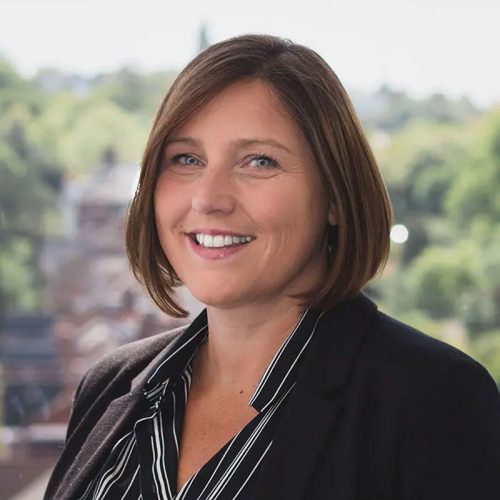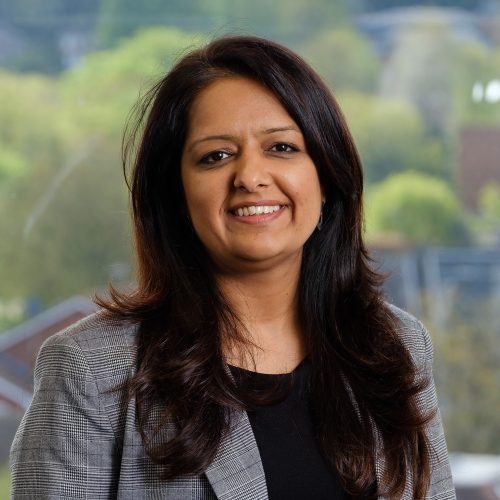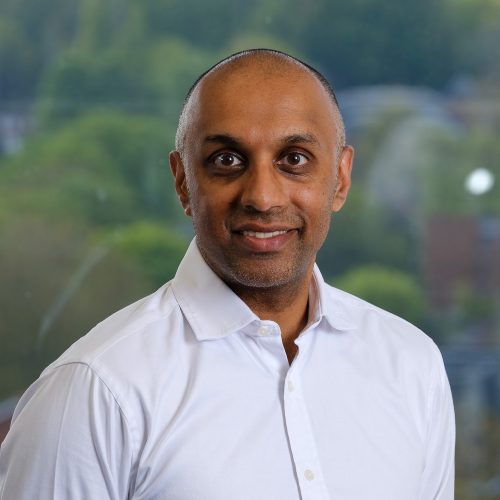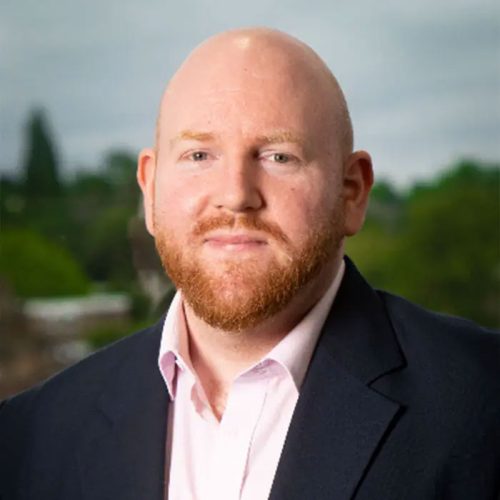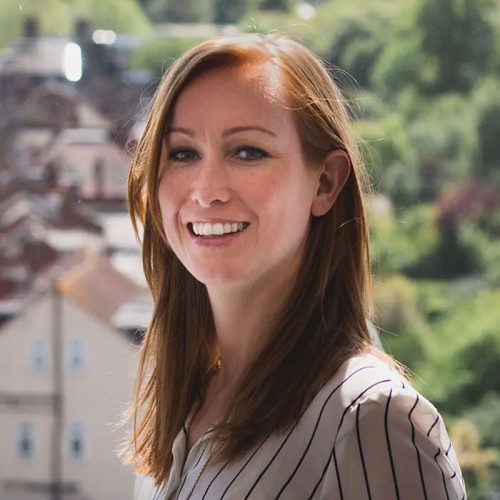 Accounts Audit Manager (ACCA)
Bhavisha Bharakda
Bhavisha joined Charterhouse in October 2020 during lockdown as an Accounts Semi Senior and she became an ACCA member in early 2021. Her interest in accounting sparked from the profession running in her family, which led her to pursue a career in accounting.
Bhavisha has since been involved in managing her own portfolio of clients and now has recently taken up the role of Accounts Audit Manager for the AA2 department. Her responsibilities are to deliver audit and accounts work and manage the department.
When not working Bhavisha loves to stay active and keep fit by playing sports, her favourite sport is netball which she started playing at the age of 10. She currently plays a couple times of week for a local netball team as a goal shooter.
Associate Director (ACCA)
Cem Soydaner
Cem joined Charterhouse in October 2014 as an accounts semi senior, where he qualified as an ACCA member in 2016. Cem has since excelled in his career to become a client manager where he was responsible for managing his own portfolio of clients, to his current role as Associate Director where he heads up our Business support unit, Payroll and Company secretarial departments. As Audit Director, he is also responsible for delivering the audit and accounts work for the entire organisation including overseeing the department and delivering the client's requirements. Cem has also been listed in the "Rising Stars in Accounting" in the under 35 category.
Cem played amateur football in the Cypriot KOPA league as a goalkeeper and was part of the title winning side in 2015. He is a dedicated Tottenham season ticket holder who has been known to travel for 16 hours to Madrid to watch Tottenham in the Champions league final. He loves travelling and has visited many countries worldwide. His current favourite destination is Las Vegas.
Associate Director
Chris James
Chris joined as a senior, ran the audit department for a while and is now an Associate.
Chris has his own portfolio of clients but also looks after some of the larger clients for the other directors. He gets involved in valuation as well as due diligence work and has in the past visited Moscow to carry out due diligence work for an oil company.
Chris loves golf but does not play as much as he would like to because of family commitments. He did however win the very first Charterhouse sponsored Golf Day and also, as a part of a team, won a few Business Connection (a networking group) Charity Golf days. Chris is keen on Quizzes and usually forms part of a Charterhouse team with other members of the firm. He also organises a number of Quizzes for Charterhouse itself, the local church and other charity events, where he sets all the questions.
Joint Managing Director (AFA/MIPA)
David White
David has been with Charterhouse since November 1982 becoming a principal of the business in November 1992. In addition to his role as a business director David heads up the sales and marketing at Charterhouse and is often seen networking with other like-minded professionals. During his time at Charterhouse David has also been responsible for outsourcing, helping to set up support offices in India, Pakistan and Dubai.
In his spare time, David is a keen sportsman so do ask him about his golfing exploits to raise over £40000 for charity, getting his underwater diving licence at 50 and being a Vice President at Surbiton Hockey Club where he enjoyed many successful years.
Payroll Manager (MCIPP dip)
Elaine Lynch
Elaine Lynch works as the Payroll Manager and obtained her CIPP qualification while working at International Law firm Allen & Overy. Her career in payroll spans more than 25 years, and she is still very much passionate about payroll.
Elaine has previously worked within large public and private sector organisations and has been actively involved in simple and complex integration projects involving payroll, HR and Finance.
In her role at Charterhouse she offers a flexible payroll service for companies needing to pay employees, whether that be one employee to a large number of employees.
Outside of work Elaine's time and interests span family, friends and local community activities.
Her claim to fame is that as a teenager she seriously considered athletics, and trained regularly at the same North London track as Steve Ovett, Daley Thompson, and Lord Coe aka Seb!
Head of Accounts Audit and Tax (ACCA, CTA)
Jigna Shah
Jigna manages the tax compliance team and is also involved in advisory and tax planning aspects at Charterhouse.
Jigna was born in Kenya and moved to the UK to study Accounting & Finance at Nottingham Trent University. Jigna joined the Charterhouse tax team in 2012 after qualifying as a Chartered Tax Advisor. She had previously worked in an accounting practice in Central London for almost 8 years.
Outside of work, Jigna spends her time baking and enjoys going for Zumba classes. Jigna enjoys travelling the world and is a great scuba diver and has swam with Blacktip sharks and Stingrays during her trip to Bora Bora and Fiji. Jigna can fluently speak 4 languages.
Company Secretary Manager
Julie Terry
Julie joined Charterhouse in 1985 and after a break of 2 years rejoined in 1990 making her the longest serving staff member.
She has a passion for travel, be it in the UK or Worldwide, and although there are too many highlights to mention, the most memorable were standing at the edge of Lake Tekapo in New Zealand, watching the Milky Way travel overhead and standing at the edge of the live Masaya Volcano in Nicaragua.
Office & Admin Manager
June Wiltshire
June joined Charterhouse in November 2011 as Office Admin Manager. She looks after the admin and office facilities for Charterhouse and also administers the client database. June was previously Fleet and Office Manager for a High Security Company.
June is a member of a green bowls club and regularly plays matches for the club in the local league.
Accounts Audit Manager (ACCA)
Nila Raichura
Nila was born in Brazil where she spent most of her childhood and moved to Portugal in her teenage years. She then moved to the UK to study Business & Finance at University of Westminster and she qualified as ACCA in 2012.
Nila joined Charterhouse in May 2019 as a Senior where she was responsible for managing her own portfolio of clients. Previously she had spent most of her career in various accounting practices around London.
Nila has recently taken up the role of Accounts Audit Manager for the AA1 department where she is now responsible for delivering the audit and accounts work as well as managing the department.
Nila has a young family which keeps her busy with various social events, and she enjoys spending time organizing different activities with family and friends and visiting family spread around the world.
Joint Managing Director (ATT, CTA)
Raj Jiwani
Raj Jiwani joined Charterhouse in 2006 and is a Chartered Tax Advisor and Probate practitioner with a wide range of experience spanning corporate tax and personal tax planning. Raj looks after a varied portfolio of clients and provides advice to business owners, owner managers, high income earners, businesses (some with turnovers exceeding £100m) and trusts with values in excess of £1m.
Raj has a young family and supports various charities in his little spare time, being the Treasurer of his daughters' school parents' association, an advisor to a not for profit community group and regular volunteer for charity and community events.
Raj has recently acquired the fitness bug and enjoys working out at the gym, don't be surprised to see him pounding the streets in his trainers trying to accumulate some steps for the day!
Raj enjoys travelling and his most memorable holiday thus far is following the Inca Trail to Machu Pichu in Peru, that was some years ago now so he's always on the lookout for a destination to top it! Don't ask Raj about football he'll have no clue about what you are talking about but that's changing quick with both his daughters being keen footballers and football fans.
Business Support Unit Manager
Rob Ward
Rob joined the practice in 2003 and progressed within the department up to the level of Client Manager where he looked after a large portfolio of accounting and VAT clients. In 2020 he took on the position of Manager of the newly formed Small Business Unit, which has since been rebranded to the Business Support Unit. The unit primarily deals with bookkeeping & VAT related work; overseeing the continued rollout of Xero; providing advisory services and business support; ensuring continued year-end accounts compliance for its clients; and working with outsourcing partners, which in 2022 led to the opportunity to travel to India to meet the team and make some new connections.
When not working, Rob likes to combine two of his biggest passions in life by following his favourite bands around the globe and combining these trips with holidays. He has seen Metallica in concert over 40 times across 17 countries since 2007 and looks forward to adding to these numbers in the future. His favourite gig was a special anniversary event which took place in a very small venue in the band's hometown of San Francisco. Tickets were won through a lottery open to fans all over the world rather than being purchased, and to top it off the event fell on his birthday.
Slightly more sedate pastimes include quizzes, penpalling, playing guitar, and supporting Tottenham, who have been his team since the distant glory days of 1991.
Head of HR
Rut Stefansdottir
Born in Iceland, Rut completed her BSc in Business Administration before taking on a role in an international pharmaceutical company for 3 years. She then followed her dream of living abroad and completed a Master's degree in International Human Resource Management and Employment Relations from Middlesex University in London. Having planned on returning to Iceland following her Master's degree, Rut instead joined Charterhouse in 2012 as an HR Assistant and is still here in London with no intention of moving back to Iceland.
Having worked her way up the business, she is now Head of HR and heads up the Charterhouse Administration Department, responsible for enabling continuous organisational productivity improvements in line with Charterhouse's business strategy.
She sits on Charterhouse's Senior Managers Group whose role is to assist the Joint Managing Director in developing the direction of the firm and safeguarding Charterhouse's Vision and Values.
Since her promotion to Head of HR in September 2020, Rut has focussed on creating and enabling an autonomous and collaborative working environment, delivering the HR strategy in line with the business strategy and based on detailed research and data.
Charterhouse always put their employees first and has a big focus on work life balance, creating healthy boundaries as well as helping support employees' mental and physical health and wellbeing. All these initiatives are driven by Charterhouse's HR department and are amongst other's that led to Charterhouse being listed as Finalists in the Accounting Excellence awards in 2021 in the category of Investing in People.
Some of the initiatives Rut has led, you can read about on our blog such as: the SuperWellness challenge, Return to the office, Mayor of London Good Work Standard accreditation and CSRA accreditation.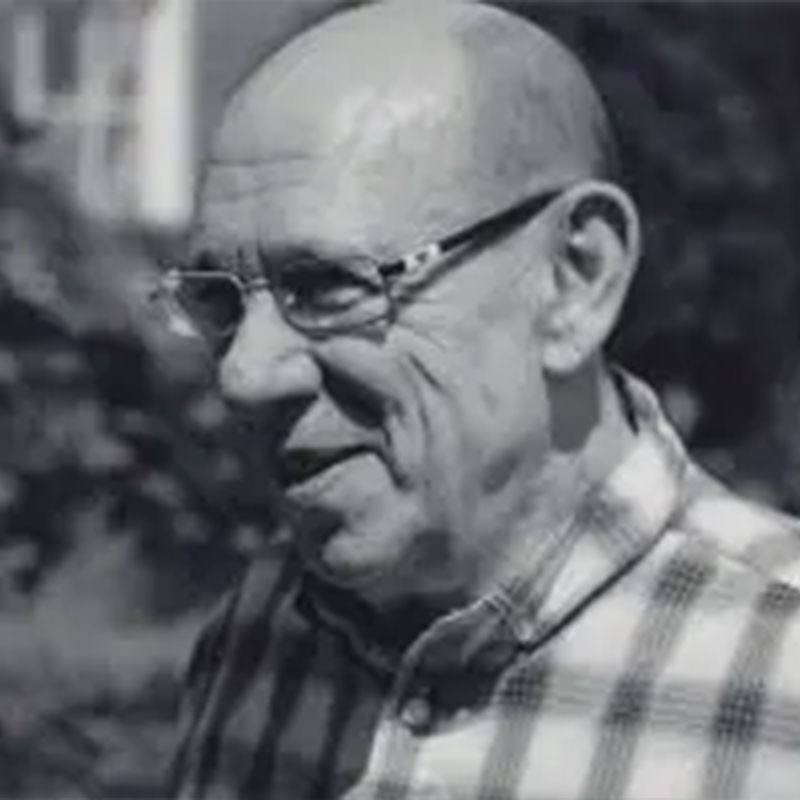 The heart and soul of a business is its people and this has never been so true than with Charterhouse.
Since its foundation over 50 years ago, Micky Ackenson, the original founder was ever present. Loved by the staff, liked and respected by clients, Micky was the driving force behind the firm.
The way he dealt with personal challenges typified his approach to life and work and all those who knew him knew that he would not give up on a challenge, often to his client's benefit. This was highlighted when, undergoing treatment at a London hospital, Micky advised some of the medical staff who had been treating him, helping them recover money from HMRC where they had expected to have to make payments instead.
Micky was ever present in the Charterhouse offices, never a closed door in sight and often wandering the floors of the office chatting and laughing with all the team. He always put people first, his family, friends, staff and clients and nothing was ever too much effort if someone needed help. This approach is one that has filtered down through the business and its staff.