It is important to us that we ensure we support everyone we come into contact with, this includes our staff, our clients and the community around us. As a business we have a unique set of skills and we use these to help community groups in the local area.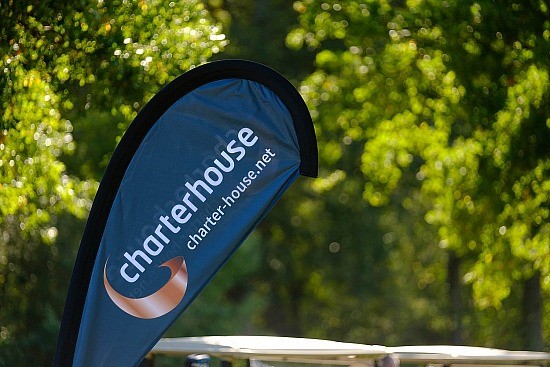 Charity of the Year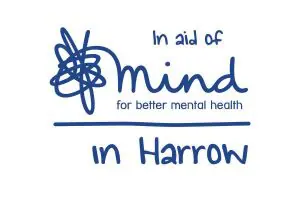 A significant part our corporate social activity is supporting local charities and whilst the business does what it can to support and fundraise for many different charities, each year they adopt one charity which they support to a much greater level. The charities are voted for and selected by the staff and this year the team felt that mental health needed as much support as possible and therefore chose to adopt Mind in Harrow.
Mind in Harrow is affiliated to the national charity Mind; but as an independent charity raises all their own funds to deliver services specifically for the Harrow area. They provide advice and support to empower anyone experiencing a mental health problem. They campaign to improve services, raise awareness and promote understanding of mental health issues. Every year, they help over 5000 local people through 10 community-based services.
To find out more about our work with them contact us.
Kids Can Achieve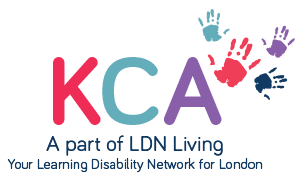 In order to deliver more sustained support to local groups, we have supported Kids can Achieve (KCA). KCA work with children with special educational needs who might not have the opportunities to be the best they can and give them the opportunity that they might not otherwise have.
Kinja Football Club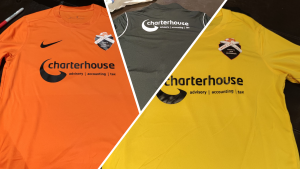 We are proud to announce that we are sponsoring local football club Kinja FC. In particular we are sponsoring the U9 and U16 girls' teams.
As a company one of our core values is "Diverse" and as a business we have a great mix of people working with us so it seems fitting that we support a team that not only gives equal opportunities to women but also to ethnic groups as well.
Kinja is a Football Club where everyone is taught to seek excellence and success, develop technically, tactically and enjoying the game of football. They are part of the FA girl's initiative that encourages and supports girls to play football. In addition, they are also linked to Coerver Coaching, an organisation that works with clubs of all sizes across the country and abroad. These associations mean that the Kinja teams get access to some of the best coaches as well as having opportunities to play at clubs in the UK and Europe.
The approach of Kinja as a club mirrors our approach to business, working with our staff to give them opportunities to continually develop and enabling our clients to continuously evolve by delivering excellence in the work we do. This made the decision easy and we hope that our support can help the club and specifically the two teams achieve their goals this season.
Wycombe Homeless Connection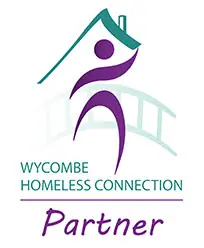 Wycombe Homeless Connection believes that every homeless individual in High Wycombe has worth and should have the chance of a fresh start, no matter what their situation. This mission very much mirrors our objective of putting people at the heart of everything we do and with David White's work through his business group, we are able to add our support to the charity.
Lindengate Mental Health Charity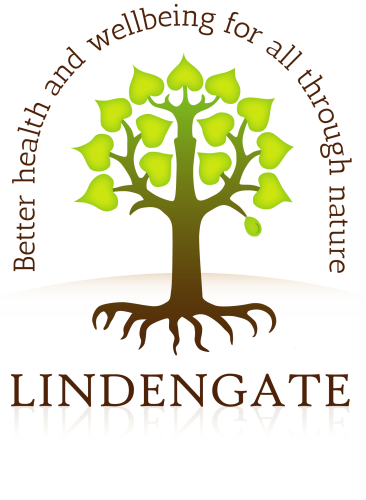 As part of our strategy to support community health and wellbeing we have supported Lindengate Mental Health Charity in various activities from sponsored bike rides to volunteer days.
Lindengate is located at a stunning 6 acre site in Buckinghamshire, where nature breathes new life into anyone looking for support with their wellbeing through nature.  Through the provision of nature based activities, they empower everyone to nurture their wellbeing, connect to the healing power of nature and respect the environment.
The natural beauty and richness of the site help to restore and heal, whilst specialised gardening, conservation, construction, cooking, and nature based art and crafts activities provide focus and purpose.
welcome@charter-house.net
The support we have been given by Charterhouse has made such a difference to Kids Can Achieve and the children and young people we support.  We have been receiving support from Charterhouse over the last few years starting off with being chosen as the Charity of the Year, and most recently this September with a team of volunteers giving our garden and outdoor area a makeover.  They worked so hard on the day and made such a difference.  
Emma Russell
Kids Can Achieve