Business Connexions supporting Wycombe Homeless Connection through the crisis.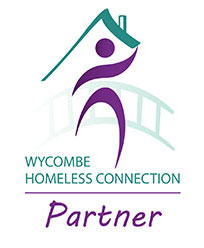 Over the past year we have featured the work that Executive Director, David White's business group, Business Connexions have undertaken to support Wycombe Homeless Connection (WHC) and this work is set to continue throughout this year and beyond.
However, as with most charities at the moment, WHC are desperate for funds with all of their normal fundraising activity on hold while the country is in lockdown. Whilst the charity is getting additional support from central and local government to ensure all homeless people have somewhere to live at the moment, they still need cash to operate their services and it is here they are desperate for help, this includes their advocacy team who are trying to ensure that no one loses their home during this time. They have already prevented a number of attempted illegal evictions including a family whose locks were changed with no notice, in that case they got an injunction and got them back safely into their home in a matter of hours! It's a shame that this kind of work is necessary at the moment, but WHC are using their knowledge and experience to try and prevent these situations happening any more.
Business Connexions like all business groups are having to be creative about how they meet at the moment and like most have turned to video conferencing. One major benefit of this is the reduction in their running costs. When this structure was put in place the costs of breakfast and meeting venues were removed but many members continued to pay their monthly subscriptions.
Rather than claim these subs back a number of the members suggested that this money be put aside and when the crisis was over be donated to WHC. Further to this, the group then decided to make the payments regularly throughout the lockdown as cashflow is key for the charity. Whilst this amount is not huge, £700, it will all help and regular payments will help WHC continue to provide the services they need to help the homeless.
Read more about WHC and how you can help them.
welcome@charter-house.net