Charterhouse Accountants extend support of Kinja FC to further support women's football.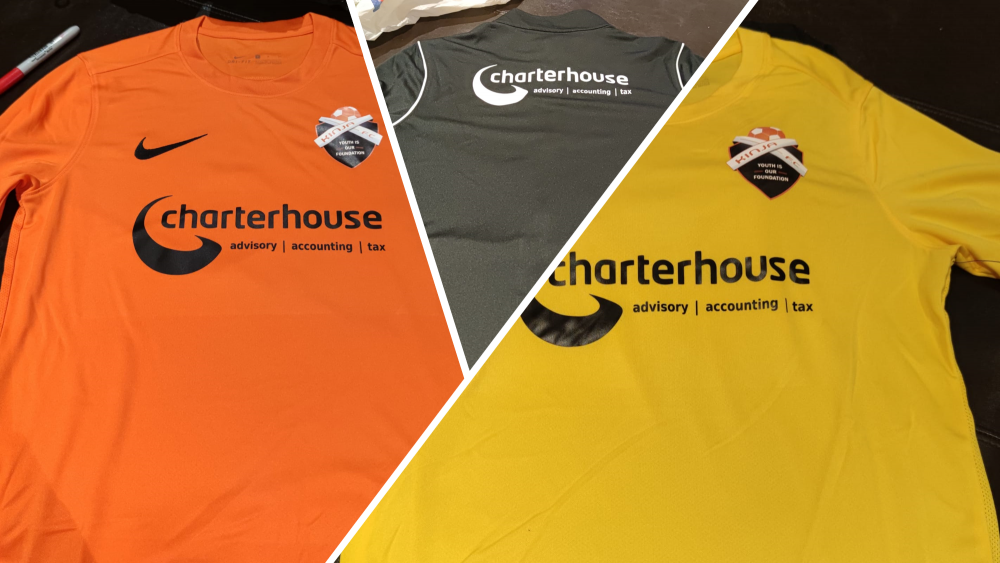 Over the past season we have been supporting Kinja FC Under 9 'U9' and Under 16 'U16' girls teams in our drive to encourage diversity in sport and the community, a value that is central to Charterhouse as a business.
Through the last year, as with all sports clubs, Kinja FC have not been able to play a full fixture list, but have worked tirelessly to keep players both engaged and supported, so that they stay fit and are ready to play when circumstances allowed.
With eyes firmly on next season, as a business, we reviewed the relationship we had with Kinja FC and the work they had done as a club over the year and felt that they had not only delivered against our expectations but in very challenging circumstances, had exceeded them. With this in mind we have agreed to sponsor the whole girls' side of the club for the forthcoming football season.
Kinja FC continue to champion women's football and work closely with the FA and major teams, including Real Madrid, to deliver more opportunities to girls and women to participate and compete. They are a club where everyone is taught to seek excellence and success, develop technically, tactically and enjoying the game of football. The club is part of the FA girl's initiative 'Wild Cats' that encourages and supports girls to play football. In addition, they are also linked to Coerver Coaching, an organisation that works with clubs of all sizes across the country and abroad to teach football skills. These associations mean that the Kinja FC teams get access to some of the best coaches as well as having opportunities to play at clubs in the UK and Europe.
As a business, we have equality and diversity policies in place that have shaped our recruitment and staff development programmes, an approach that mirrors Kinja FC's approach to player development, making it a perfect match for us.
In addition, we are sponsoring a tournament for the Under 12's that the club are organising to ensure that the team get some football matches with other local clubs before the summer break.
We will be publishing regular updates throughout the season, so please follow us on LinkedIn and our website.
Kinja FC continue to seek to partner with businesses that reflect their values, if this is something that maybe of interest to you please do get in touch with us.
For more information on Kinja FC and our support please contact us.
welcome@charter-house.net