Charterhouse awarded accreditation for our CSR work.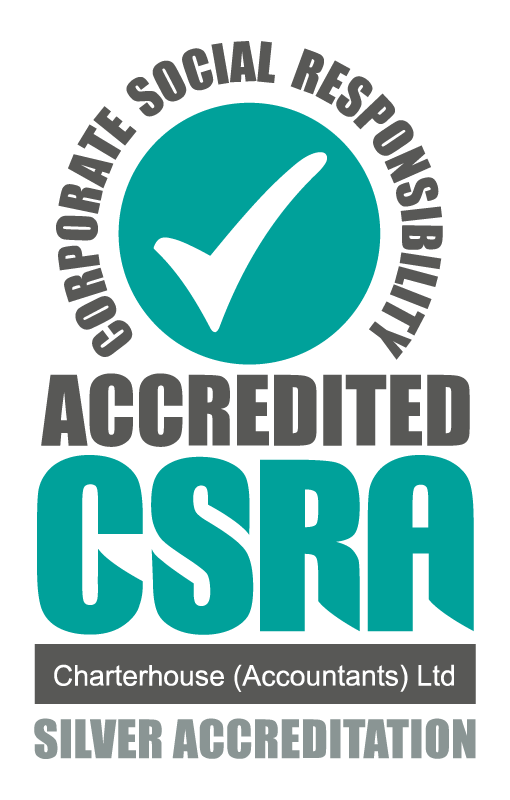 Over the past two years, Charterhouse as a business has changed our focus to put people first and we aren't just referring to our staff, we include our clients, our partners and the community in that group.
Our work has included working with local charities and community project as well as looking internally to make sure we were looking after our staff and enabling them to grow and develop whilst ensuring their mental health was protected. Lastly, we have been looking at our impact on the environment and how we can reduce this.
With all the work we have done, including the creating of our own Foundation, set up to provide financial advice to people who are being supported by the charities we work with, we decided the time was right to apply for recognition.
CSRA is a national accreditation scheme to show what businesses are doing to become socially responsible and in order to achieve accreditation we had to submit a detailed form that was then audited by their accreditation panel.
We are pleased to announce that in January 2021 we were awarded a silver accreditation which we believe is testament to all the work undertaken by the whole team at Charterhouse as well as that of our partners.
The impact of the work we have completed is tangible and if you would like to find out more about this work and the results please contact us.
Whilst we are extremely pleased to achieve the accreditation there is plenty more for us to do and when our accreditation comes up for renewal in three years, we will be hoping that we can secure a gold accreditation.
For more information on CSRA visit their website.
welcome@charter-house.net