Charterhouse' David White plays a quick round and helps local charities at the same time.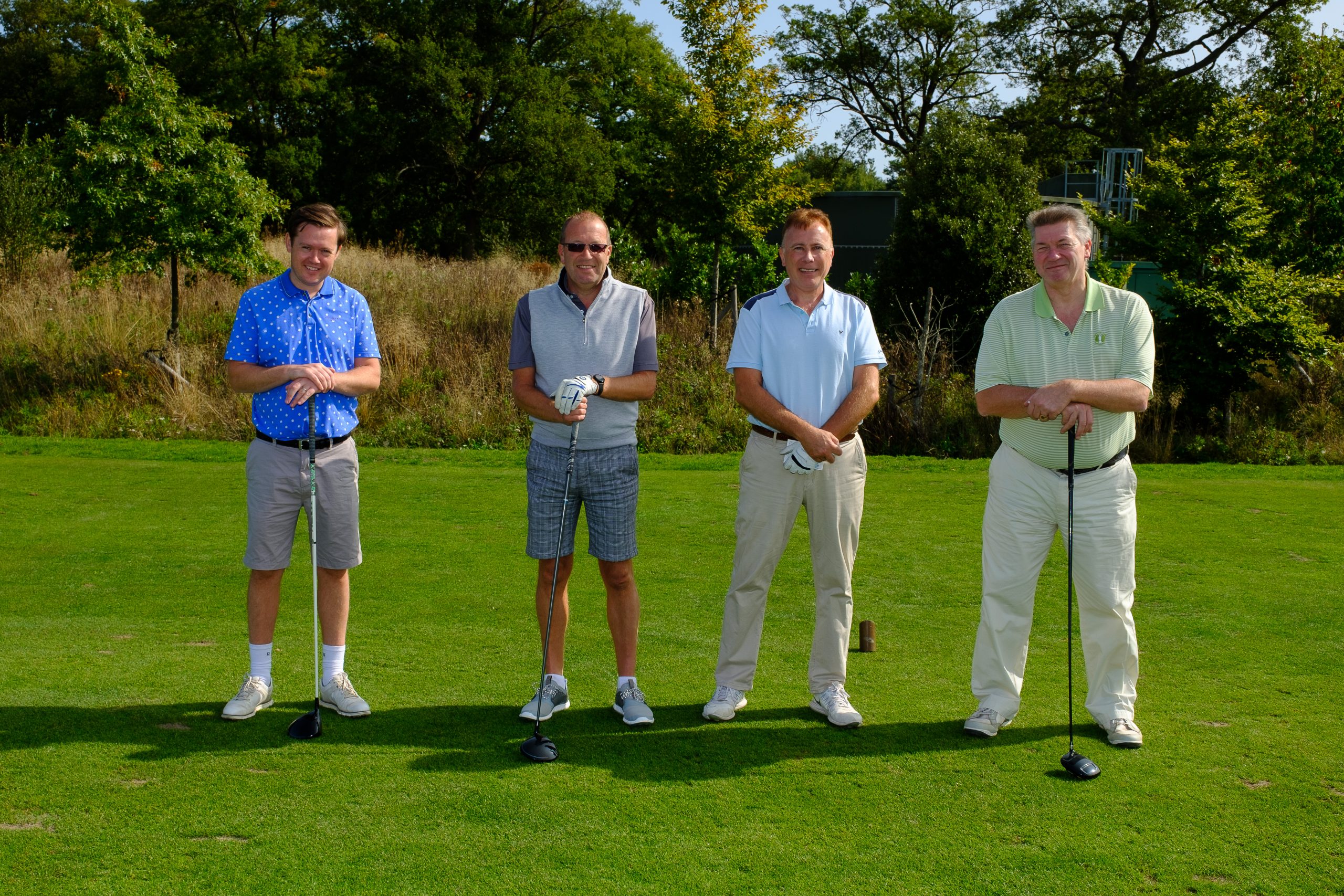 As many of you know David White, Joint Managing Director has two passions, playing golf and supporting local charities. So what better for him than being able to take part in golf days to raise funds two of the charities he and Charterhouse have supported for the past few years, Wycombe Homeless Connection (WHC) and Topic of Cancer (ToC). So it was, that both days fell in the same week in September, another sign that life was starting to return to normal post pandemic and charities have been able to resume their fundraising activities. Both of the golf days were a great success and here is an overview of them both. Topic of Cancer Memorial Golf Day for Kim Ronaldson   The event was held at The Drift Golf Club in Surrey on 16 September 2021. The event was themed to coincide with 18 holes of golf, best dressed team, a Ryder Cup trivia quiz and a BBQ. Had we known what the actual result of the Ryder Cup was going to be we might not have chosen this. As a business, Charterhouse sponsored the event and entered a team of four to compete with the other five teams, where the best two scores in the team counted towards the final result. Having raised £900 we were able to enjoy a well-earned drink at the end of the day for the presentation, made by Chair of Trustees – Anne Powell-Evans, with all prizes awarded by Abbie Sell of Sell Electrical Ltd. All funds raised on the day go to supporting the Topic of Cancer research in to ground-breaking cancer immunotherapy treatments. Business Connexions Charity Golf Day for Wycombe Homeless Connection David White has been heavily involved in organising this event for several years and this year it was played at Chartridge Park Golf Club in Buckinghamshire on 17 September 2021, the day raised an impressive £5000. Like the other day the event was based on stableford scoring where the best two scores from each team are used to determine the winners. This year nine teams of four competed for the title. The whole event was sponsored by Business Connexions, a local networking group based in Gerrards Cross. Local businesses didn't just enter teams but supported the event by sponsoring holes, donating raffle and auction prizes, not to mention the spot fines that were paid on the day for crimes as serious as wearing the wrong trouser, going in bunkers, or just taking too many putts! Whilst the real winners on a day like this are the charity and the people they help, the competition on the day was also won by the team of – Mike Slowikowski (captain), Chris di Pacale,Chris Wildman and Greg Allen on a "massive score of 105 points". Second were the M2 Sports team captained by Pete Goldsmith and third, the Wycombe Homeless Connection team captained by Heather Morley. Thanks must go out to a number of people who helped make the day happen and ultimately helped the homeless in High Wycombe. Firstly, the helpers and fellow fundraisers on the day
Paul Milbourn (sponsorship and admin)
Isabella Stepkowska-Fellows (raffle tickets)
Wycombe Homeless Connection (Par 3 challenge)
Chris Stops (transport)
Darrin Salt/Karen Walton (Halfway House catering)
Secondly, a big thanks to Eric Roca the General Manager at Chartridge Park Golf Club for ensuring the weather stayed fine and for keeping his prices fixed from the previous year. We have already decided to hold the event next year at Chartridge Park Club, on Friday 16th September 2022, so if you are interested in taking part, please contact us to register early. For more information on our support for WHC and ToC or any of our other work with local charites and community projects, please contact us. For more information on Charterhouse and our services click here.
welcome@charter-house.net