Charterhouse partner with Hammock, to help save landlords time and money.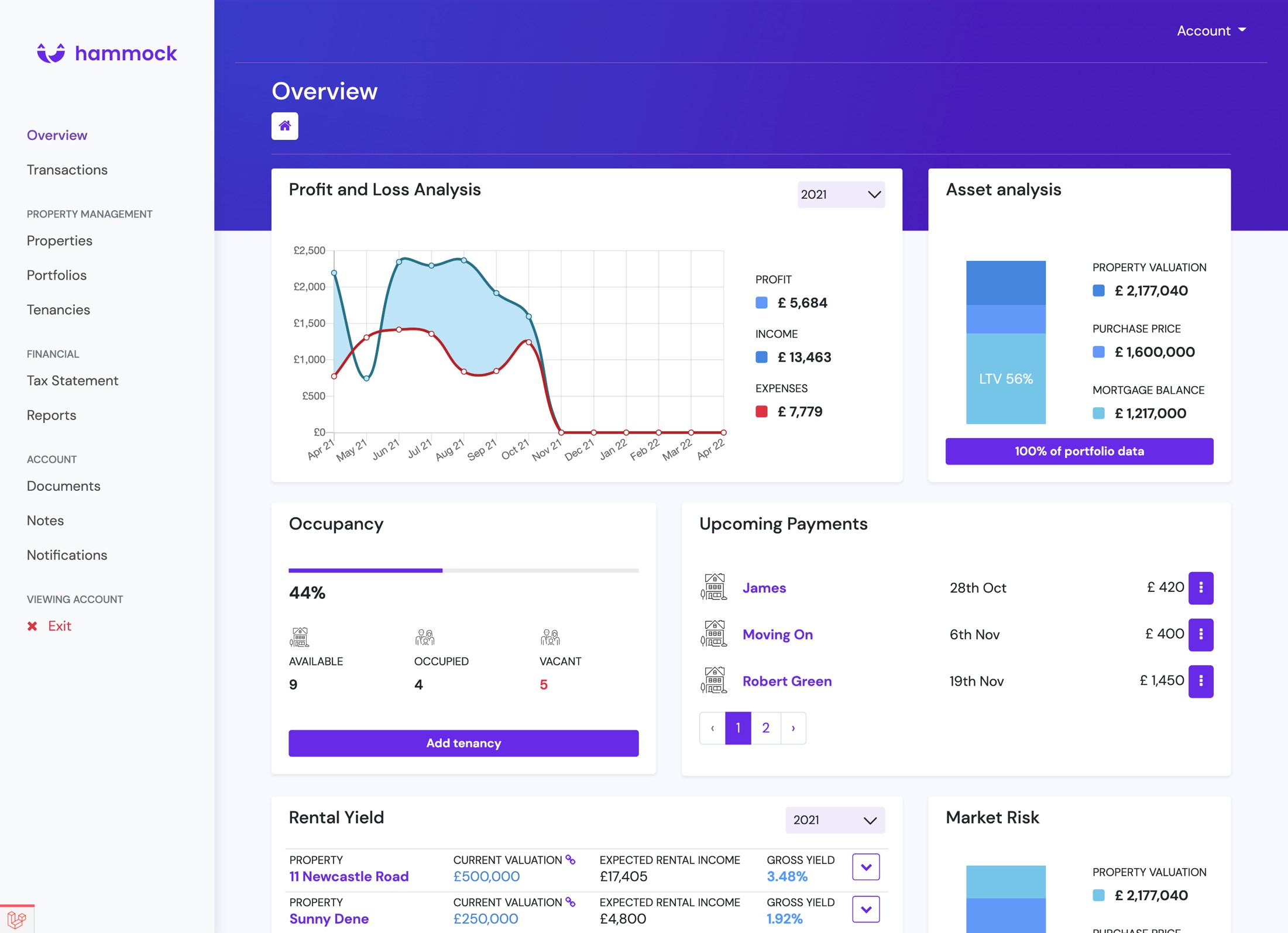 Do you own one or more properties that you rent out? Would you like to reduce the time it takes to manage the financial side of owning these properties? Would you like real time information on their financial performance? If the answer to any of the above questions is yes, we have some good news for you.  
Charterhouse are now using Hammock, the property finance platform for landlords.
  Hammock is for landlords of all sizes, from single properties upwards and helps you manage and monitor your property income and expenses.   This will help you by providing:
Real-time notifications for rental payments (including late rent reminders)
Reminders for expiring documents and deadlines
Up to date profit and loss statements
Hammock is also fully digital, crucial for when Making tax Digital is introduced in April 2024.
We're supplying the software for free.
  To discuss the benefits in more detail please email us
welcome@charter-house.net