Charterhouse support sees Kinja tournament played in the shadow of Wembley.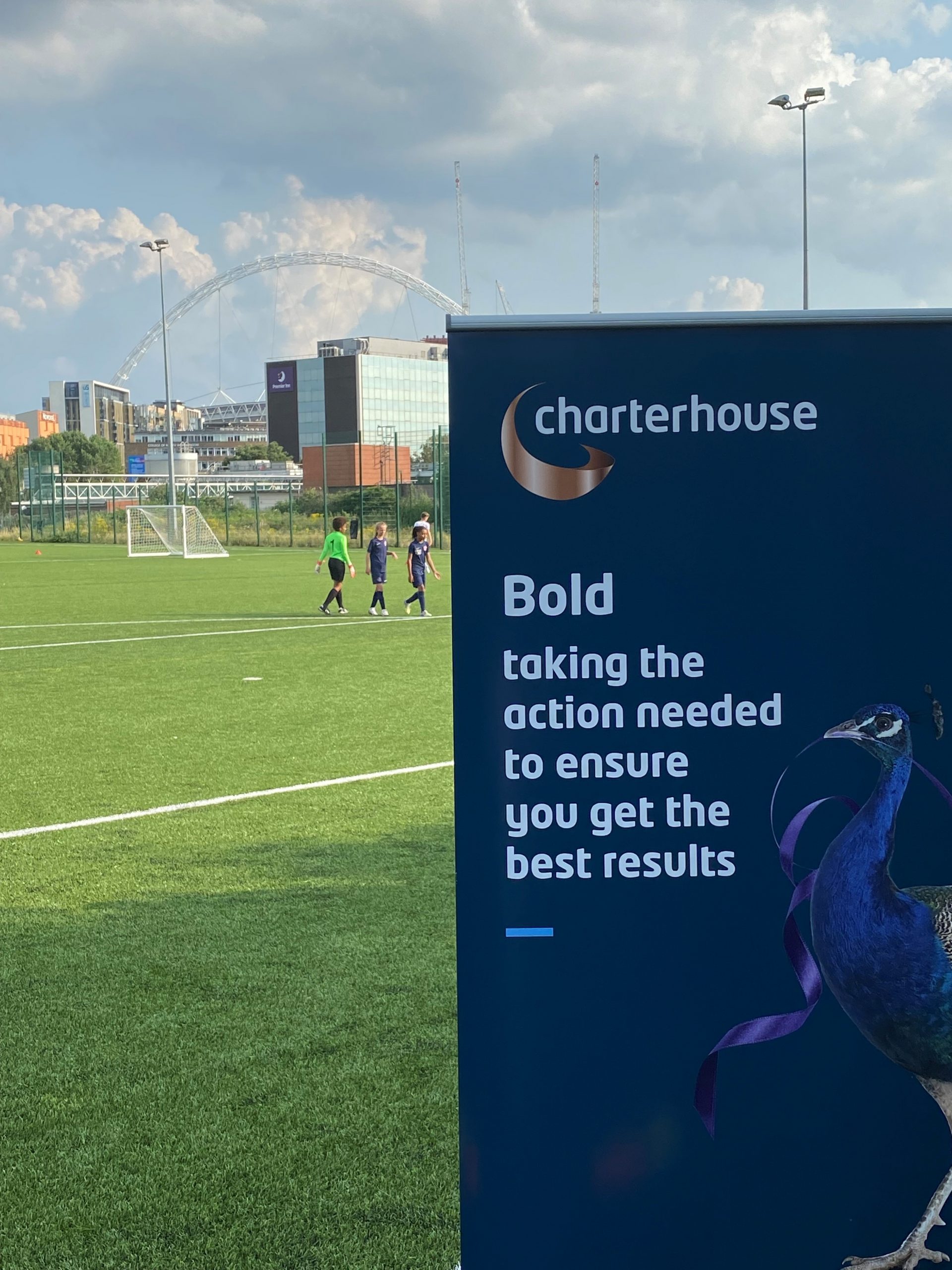 On Tuesday this week, Kinja held their first tournament and what better place than in the shadow of the great arch of Wembley. On a hot summer's evening teams from five different clubs joined the club to compete for the title. As a club one of Kinja's goals is to promote women's football so it was only fitting that the first tournament was for the girls U12 age group. As a sponsor of the club, Charterhouse offered to sponsor the tournament, as we felt it was a great opportunity to give the teams a chance to play at the end of a frustrating season. Our joint managing directors, David White and Rajesh Jiwani both went along and were amazed at the skill displayed by all the teams. There is a great deal to be hopeful about for the future of women's football if these teams are anything to go by.
Despite the temperature, the matches were incredible and it was a shame that only one team can be the winner.
Our thanks to Kinja for putting on such an amazing event, we hope it will be the first of many and we look forward to continuing our support of the girls teams for the coming season. For more information on our work with Kinja and other community projects please contact us.
welcome@charter-house.net