Charterhouse to sponsor London to Paris Challenge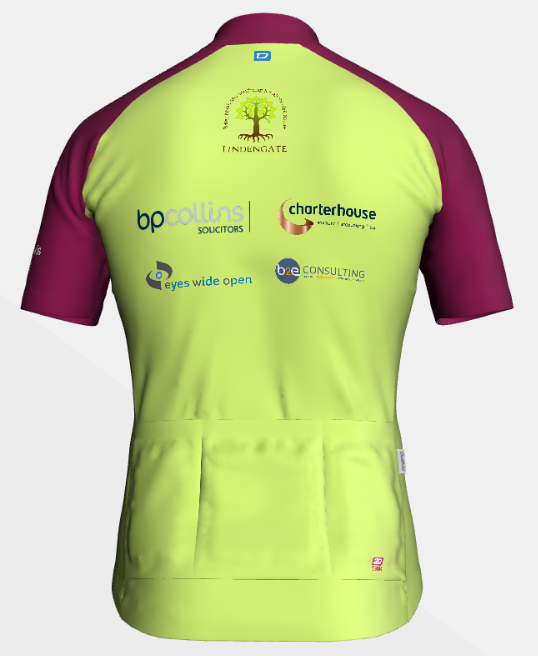 As a business Charterhouse has a long history of supporting charitable causes. In the last couple of years, as with many of us, we have looked to support the health and wellbeing of our staff and community, so supporting Owen and Charlie with their London to Paris challenge fits with our values.
When we were asked to support their challenge to ride from London to Paris in support of Lindengate Mental Health Charity, we didn't hesitate to say yes and we are really pleased to announce we are a main shirt sponsor for their London to Paris challenge.
The past 18 months has highlighted the growing need for provision of mental health support in our communities.
Owen & Charlie experienced the loss of a close friend a few years ago, who took his own life, but had there been a provision, such as Lindengate available, this could have been avoided.
Fortunately, for those living in Buckinghamshire, Lindengate, founded in 2014, offers better health and wellbeing for all through nature.  Sitting in the eye of the storm, Lindengate has been able to adapt and evolve to the changing needs of the community and were one of the only charities able to remain open during the pandemic, offering everyone a safe space to enjoy their gardens and wildlife haven.
Lindengate Charity
Lindengate is located at a stunning 6 acre site in Buckinghamshire, where nature breathes new life into anyone looking for support with their wellbeing through nature.  Through the provision of nature based activities, they empower everyone to nurture their wellbeing, connect to the healing power of nature and respect the environment.
The natural beauty and richness of the site help to restore and heal, whilst specialised gardening, conservation, construction, cooking, and nature based art and crafts activities provide focus and purpose.
Owen and Charlie would like to help to give more people the opportunity to experience Lindengate, by raising much needed funds to pay for a minibus, to transport people that would otherwise be unable to visit and partake in our numerous programmes.
The Challenge
Owen & Charlie are aiming to raise £10,000 between now & June 2022, with the challenge taking place over 4 days, with 400 miles cycling.
The ride will be a big step up for them, who, whilst being keen cyclists, have never attempted this distance together over four days.
Charlie Hughes – "if by pushing ourselves beyond our comfort zone, we can help ensure more people can get the support they need to aid their recovery, then every mile will be worth it.."
Owen Hughes – "this challenge seems insignificant to the mountain that people with mental health challenges have to face every single day and the fact that there is such an amazing resource there already makes it all the more frustrating that more people cannot access it"
To help them reach their target please click here. Also, If you are a business and would like to sponsor them, they still have a limited number of shirt sponsorship opportunities available – please contact Charlie.hughes@lindengate.org.uk for details.
There will be regular updates on their progress on the Lindengate website & social media as well as on our social media, but please don't hesitate to contact either Charlie or Owen to find out more.
https://www.justgiving.com/fundraising/lindengate-londontoparis2022  
For more details on our support of charities and other CSR activity see our website or contact us.
welcome@charter-house.net