Christmas and New Year at Charterhouse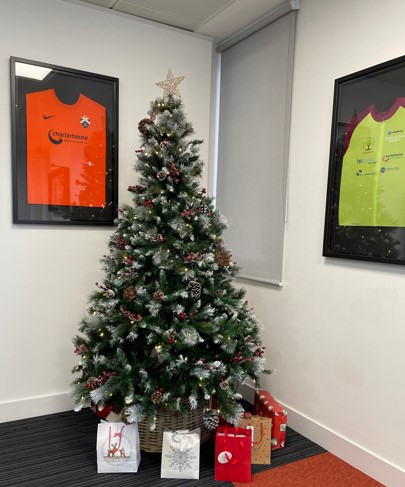 With another challenging year nearly finished, we are all preparing ourselves to enjoy spending time with our family and friends over the Christmas break.
Having been through three tough years and with the prospect of 2023 being another one, now is the time to remember what is really important to us all, caring for those around us, making sure we can all enjoy spending time together and creating good memories that we can keep forever.
Our aim at Charterhouse is to help our clients be more tax efficient and better informed be they a business or an individual. Our belief is that we should do as much as we can for the community around us as well and over the past few years we have supported a number of charities as well as other community projects.
As we move into the festive season our thoughts are with those people who are supported by the charities and hope that the work our team and our partners have done in 2022 will help some be able to enjoy the Christmas season a little more than they may have otherwise.
Obviously, our primary thoughts are with our team, our clients and our partners and to all of you we would like to say thank you for your support and to say Seasons Greeting and we hope you all have a great time.
As a business we will be open throughout the break with the exception of the Bank Holidays so please contact us if you have any questions.
Have a great break and see you in 2023.
Regards
The Charterhouse Team
welcome@charter-house.net