Christmas is nearly here so its time for a little seasonal break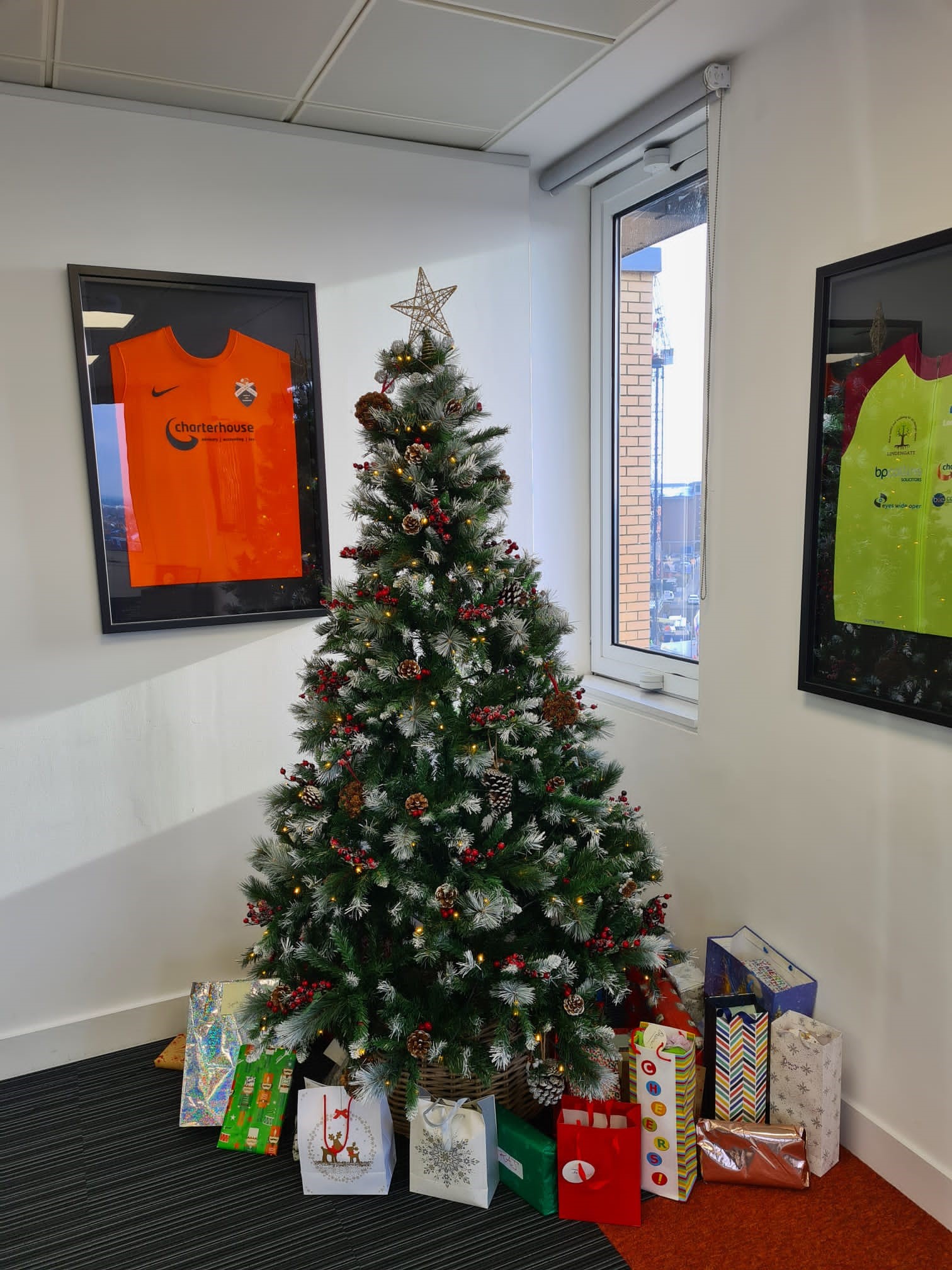 With the seasonal break almost upon us, our team are as busy as ever with the tax return deadline looming. However, it is important for us to take a little time to enjoy ourselves and relax a little and what better opportunity than our annual "Small Christmas" lunch.
Every year "Santa", the secret version, visits the office and the team come together to share lunch and see who has the most outrageous Christmas jumper.
Like everyone our team has had a challenging year and on the back of two years of COVID it has been even tougher so these moments of fun are important to us all.
With the weather cold and snow still on the ground in many places, it was easy for us to all get festive but at the same time we must remember those people who are not as fortunate. Our support of Wycombe Homeless Connection over the years has made us, as a business, even more aware of those less fortunate than us.
Giving back can be great fun as we found out on our charity day earlier in the year and we will be supporting our charities and community projects again in 2023 so watch this space for more news of charity days, lunches and other charity events.
Now the relaxing interlude is over it is back to work for the team, but only till Christmas Eve and a few days well earned relaxation before the onslaught of tax returns in January.
Merry Christmas to you all.
If you need to contact us for any reason please click here.
welcome@charter-house.net