Come and join us for a fun filled day of Golf at Cartridge Park Golf Club.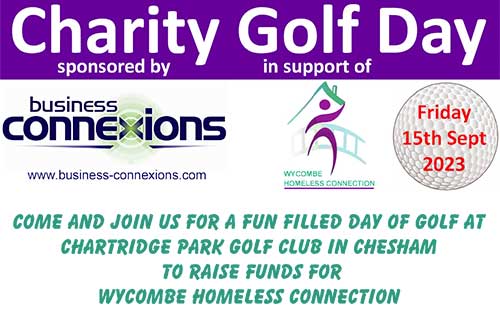 The cost to enter a team of four will be £360, which includes golf, bacon rolls and refreshments from 11am and the evening meal. If you are unable to raise a full team and would like to take part you can enter as an individual for just £90 and you will be grouped with other individual entries to form a team. There will also be an opportunity to sponsor a hole @ £50, we will supply an A3 framed banner including your Company logo to place on a tee. Booking forms are available by clicking here and payment will be required in advance.
To find out more about the day please contact us.
welcome@charter-house.net