Come and join us for a fun filled day of golf at Chartridge Park Golf Club, Chesham, to raise funds for Wycombe Homeless Connection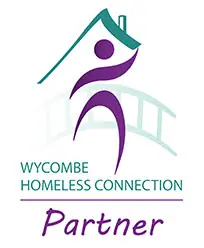 If you play golf, you can help us to help Wycombe Homeless Connection (WHC).
Once again this year, David White is helping to organise the annual Golf Day to raise funds for WHC.
The cost to enter a team of four will be £320, which includes golf, bacon rolls and evening meal.
If you are unable to raise a full team and would like to take part you can enter as an individual for just £80 and you will be grouped with other individual entries to form a team.
There will also be an opportunity to sponsor a hole @ £50, we will supply an A3 laminated banner including your Company logo and place on a tee. Payment will be required in advance.
Booking forms and payment will be required in advance.
Please email david.white@charter-house.net for your booking form or click here to see the full details.
 If you have any questions please contact us.
We hope to see you there.
welcome@charter-house.net