Community supports Wycombe Homeless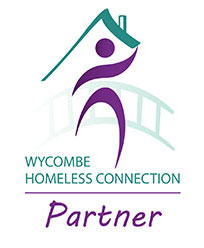 In every walk of life, it takes teams of people to work together to achieve anything, this is even more important when it comes to helping the homeless and even more so in the current environment. But what is defining us all now is the way in which the whole community is coming together to ensure that those who are vulnerable for whatever reason are given the help and support they need. Wycombe Homeless Connection (WHC) who support the homeless community in and around High Wycombe have been running an appeal for a while now for both financial support and help to support the people who need it. With the government recently announcing they will pay for all homeless people to be given shelter through the crisis, it has given WHC a huge boost, but they still need more and is amazing how creative people are being during this period of lockdown.
Meet Alex! He's found a way to keep fit and healthy during lockdown and raise money for Wycombe Homeless Connection. He's doing a #100challenge and is donating £5 to us every day he completes it. It's 100 days of 100 exercises like sit ups, air squats, skips and more! Find out more about Alex's challenge here. This is just one example of the help being given to WHC at the moment and we wanted to share with you the reasons why this is so important.
WHC recently received a call to their hotline about a young homeless man. He had been admitted to hospital with a wound on his leg, had surgery, and the team at the NHS needed their help to make sure he wouldn't be discharged back to the street. The WHC Homeless Health Worker swung into action to bring together all the people needed to get him the help and home he needed. WHC ensured he was registered with a local GP and so could be released to the community and then found him accommodation to keep him safe from infection, both from his wound and Covid-19. Read more here. These are just some of the examples of the support that WHC are receiving and in turn able to provide. If you want to find out more and help click here or read more about how Charterhouse are supporting WHC and our other charities .
welcome@charter-house.net