Golf Day Supports Wycombe Homeless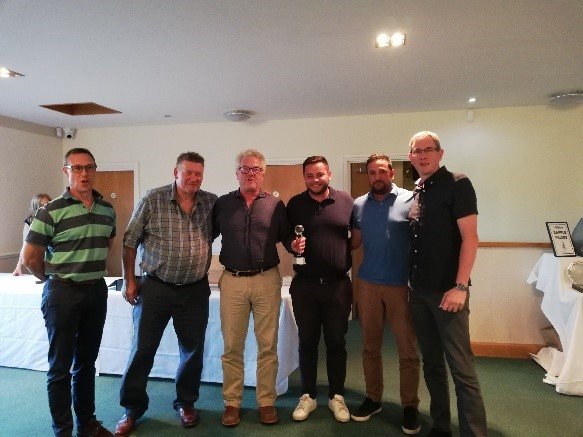 Giving back to the community should be a part of every business but to be able to do it doing something you enjoy always helps. So, when a group of businesses come together the result can be even better and Business Connexions in Gerrard's Cross is the proof.
Business Connexions is a long-established group of professionals that meet regularly to discuss and develop their businesses, but they also ensure that they give back to the community regularly and David White from Charterhouse is behind their annual golf day. As an organisation, they support Wycombe Homeless Connection, a local charity that works give every homeless individual in High Wycombe the chance of a fresh start, no matter what their situation.
This year's golf day was held at Chatridge Park Golf Club where ten teams competed for the prize. It was the turn of NatWest to be victorious and David White presented them with their trophy at the end of the day before everyone settled down to a well-earned meal and glass of wine.
The day in total raised £4,200 for the charity, money that is invaluable and will make a huge difference, especially as we move into the colder time of year.
This type of event is proof that business can help and give back to the community, something that we at Charterhouse encourage and seeing individual members of the team achieve so much is always great to see.
To find out more about Charterhouse and what we do in the community visit our website or contact us.
welcome@charter-house.net