Help Lily in her quest to end Homelessness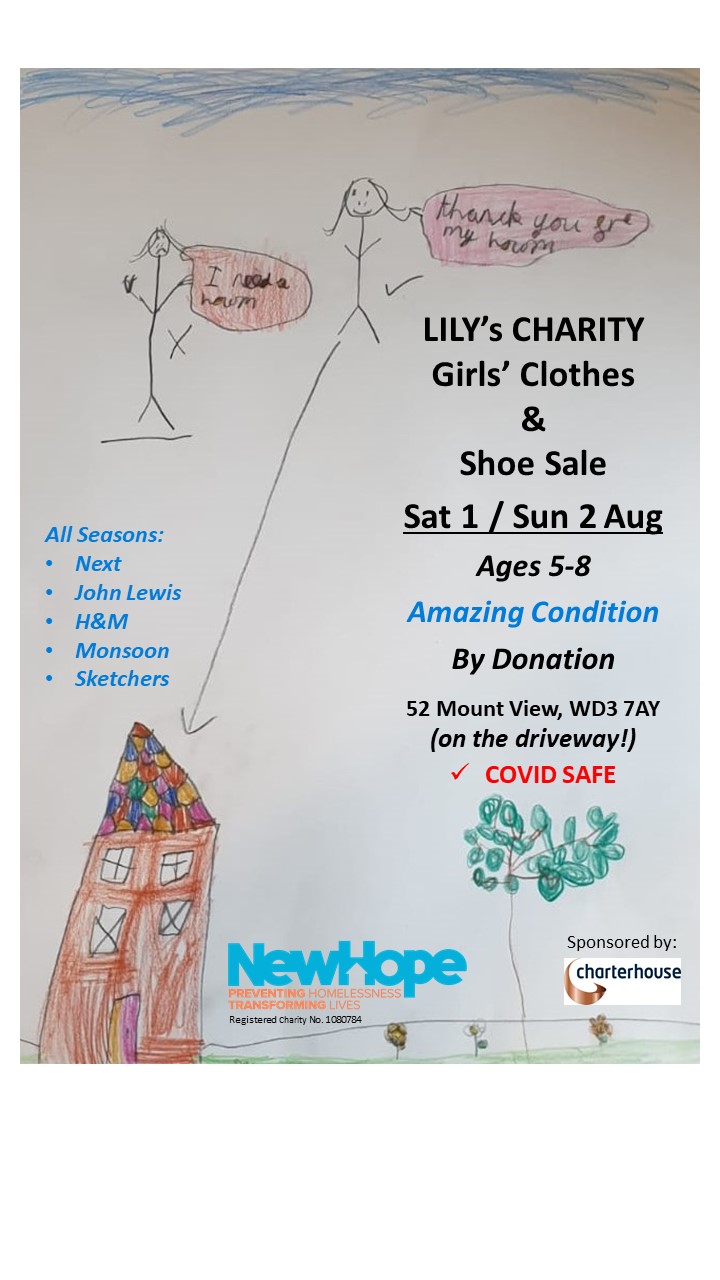 Lily, the granddaughter of our director, Micky Ackenson wants to end Homelessness. As part of her quest she is holding a clothes sale on Saturday 1st and Sunday 2nd August. We are helping support her quest and any help from anyone else would be fantastic.
In the current climate the homeless are even more vulnerable so it is more important than ever to help where we can. The details of the event are are in the poster above and the charity Lily is supporting is
If you want to help Lily her donation page is https://uk.virginmoneygiving.com/LilysQuest Thank You.
welcome@charter-house.net