Kinja U13 in Euro Quarter Finals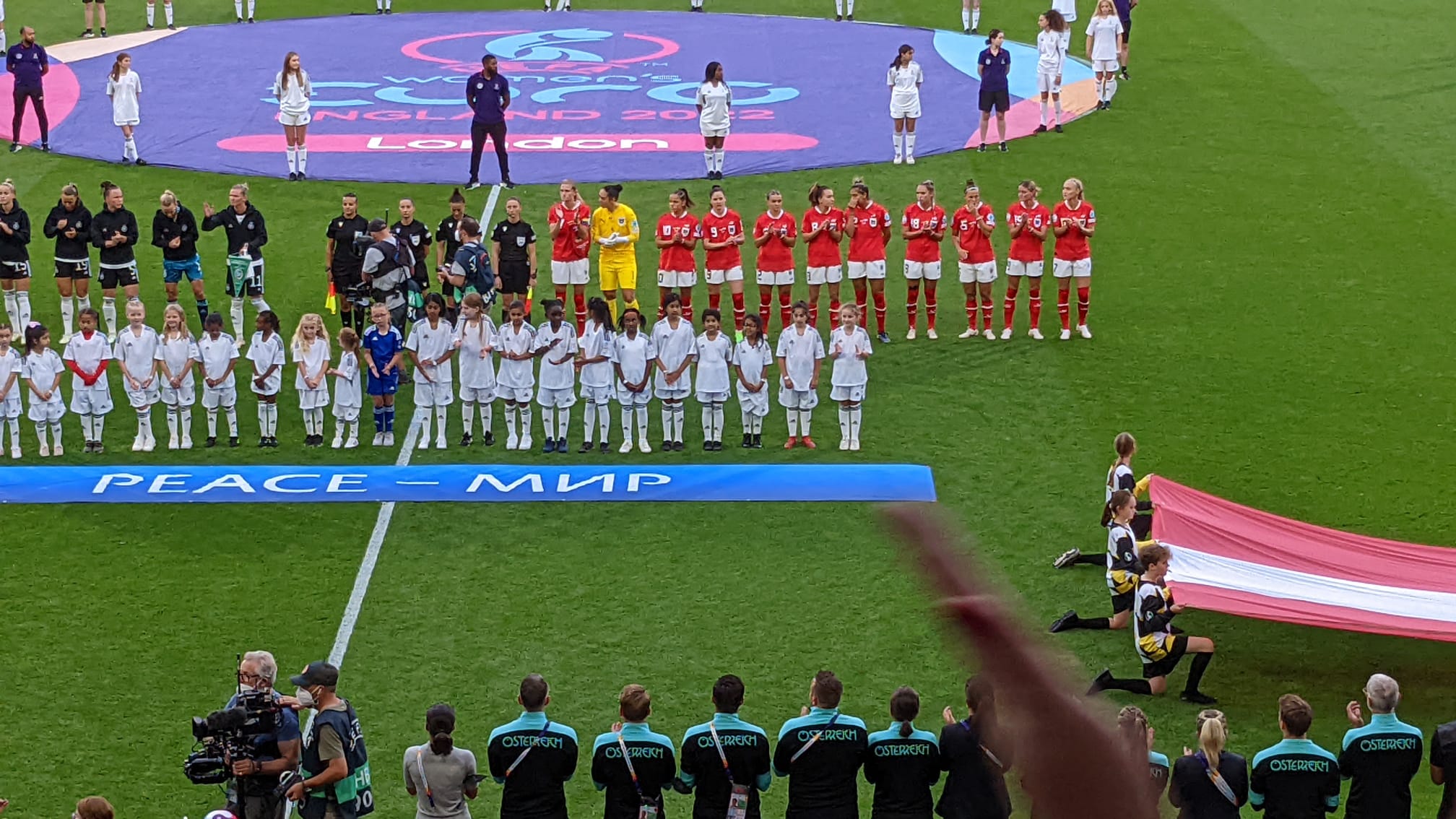 Kinja U13 in Euro Quarter Finals.
Last Thursday, at the Women's Euro Quarter Finals at the Brentford Stadium, 11 players from Kinja Wildcats had the chance of a lifetime. They had been selected to be the mascots for the Germany V Austria match. The ultimate result was a 2-0 win for Germany, but for the Wildcats the result didn't make a difference, they had won by just being there.
Over the past couple of years, we have sponsored individual teams in the club and in the past year the whole women's club. Supporting community activities is a significant part of our social responsibility and being able to support a girls club helps us further support our drive for diversity and inclusivity, whilst at the same time helping to improve the fitness of the community.
For the lucky 11 this was one of their most memorable days and one that gave them the chance to experience something very few people will get the chance to do. To see the occasion showed us why we support Kinja and other community activities and reinforces our belief that supporting the community is not just a nice marketing activity but should be an essential part of any business.
To read more about the match and see how the girls got one have a look at the Kinja website.
Read more here about our support for the club and our other social responsibility work.
welcome@charter-house.net