New Year, same commitment.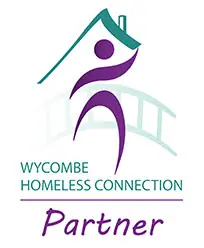 With the New Year well under way it is important that we make sure that we continue to maintain our commitments and look to develop these throughout 2020.
In 2019, we developed our approach to Corporate Social Responsibility (CSR) looking at how we could have an impact on people around us, both internally as well as in the community. As part of this approach all of our team are encouraged to help in the local community and last year David White worked with his business group, Business Connexions, to support Wycombe Homeless Connections, this culminated in a cheque for over £1,000 being presented at the end of the year.
The groups support of the charity is not just a one off though and they continue to plan regular fundraising activity to support them and will do so in the long term.
This commitment is not just around our work with charities but demonstrates the commitment we have to our clients as well as our staff. We are firm believers that in order to get the best from any relationship there needs to be a long-term commitment to allow both sides to fully understand what can be achieved and then have the time to deliver the best results. This approach has not only enabled us to deliver long-term benefits for our clients but has also allowed us to make a real impact on the local community.
Click here if you want to find out more about our charity and community work or to find out how our approach can help you and your business contact us.
welcome@charter-house.net