Rising to the 2.6 Challenge, KCA getting involved.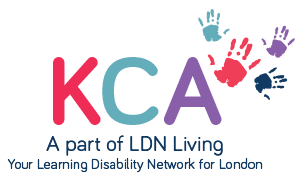 Much of society is quieter with less people out and about, but there are some areas of society that are as busy as ever and our charity of the year "Kids can Achieve" is one of those.
When society is working as normal they are busy enough but at the moment, the challenges they face are more demanding, with the need to help families out more prominent than ever, not to mention the risks faced by all their staff due to Covd-19.
As with many charities KCA is facing a funding dilemma this year due to the pandemic and normally the London Marathon provides an opportunity for them to get a cash injection, but not this year. The marathon was due to be run this Sunday, 26th April and instead the London Marathon has started the "2.6 Challenge". The campaign is aimed at getting as many people as possible to do a challenge that involves 2 and 6 on Sunday, this could be a 2.6 km run, 26 miles bike ride or 2.6 hours walk.
Over the past few weeks there have been many spectacular and inspiring stories of people raising much needed money and awareness for the NHS and quite rightly so. However, there is going to be an estimated £1billion shortfall in charity funding this year and we now need to help these organisations who provide an essential element of support to society.
KCA is also very supportive of all frontline workers and want everyone to do their bit with the Rainbow movement, encouraging everyone to use the rainbow artwork to colour in and display in their windows to show their support for all frontline staff. For us, this includes KCA as well so please do this, it really does make a difference.
KCA is very close to our heart so any help they can get will be fantastic. To find out more about them and how you can help click here.
welcome@charter-house.net