Risk Free, no contract and ensuring you are complaint with MTD, do you need any more reasons to try Hammock Property Management Software?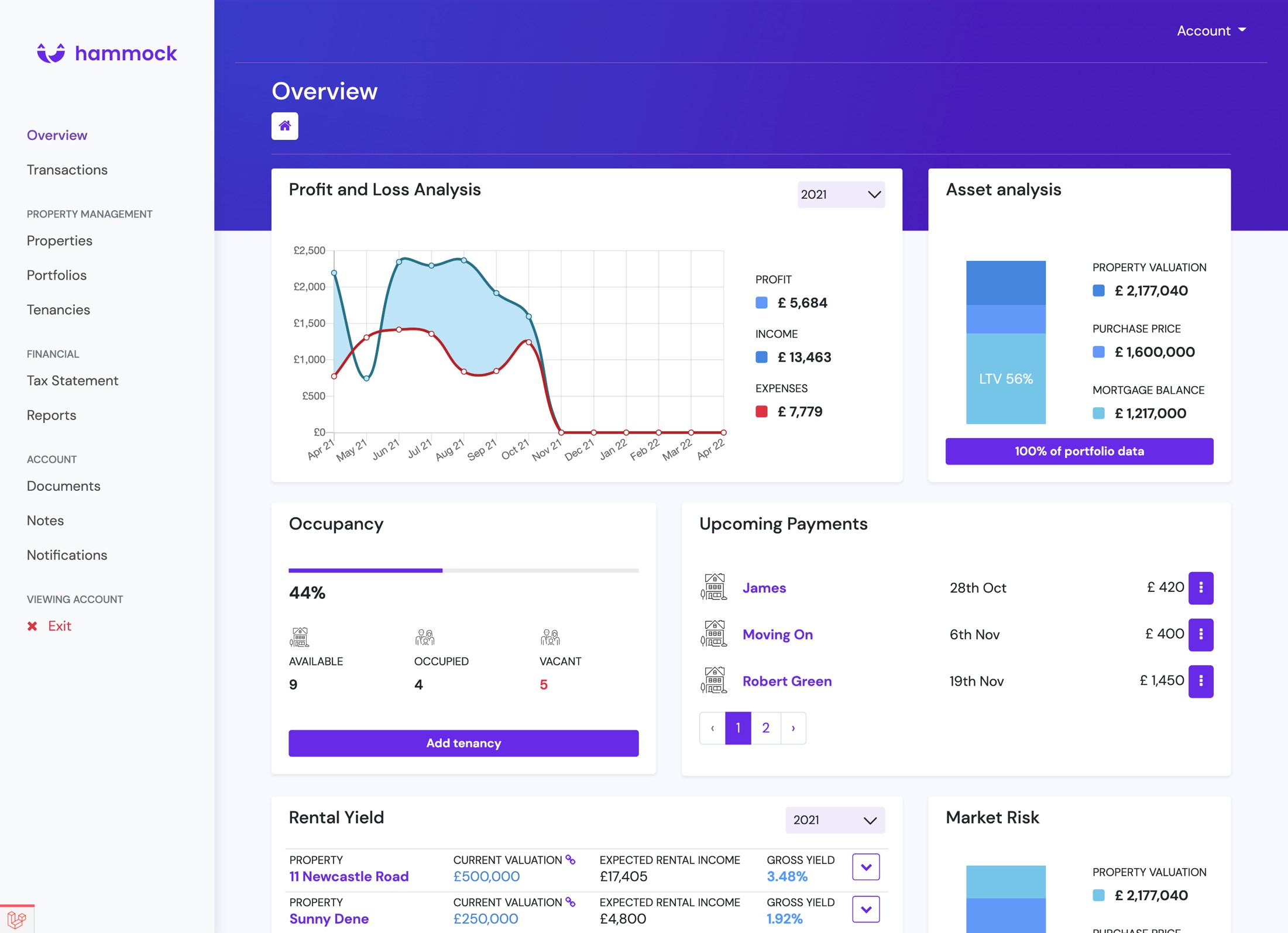 With Making Tax Digital looming on the horizon, we are constantly surprised at the number of people who own rental properties but are not aware of the impact of MTD and what it means to them. Many of these are still recording all the information related to the properties manually, meaning the time taken to produce returns is considerable. Imagine doing this four times a year instead of annually, that is what is going to be required come 2024.
With our experience and expertise of working with property clients we recognised a need to provide support to these clients in managing their properties, hence we partnered with Hammock. Their software reduces the time it takes to record and manage rental properties and is now fully compliant with HMRC's MTD requirements so will save you a huge amount of time now and especially when MTD comes into force.
Hammock users are not required to sign contracts and can use the software on a monthly basis that can be cancelled at any time, so no risk to the user.
In addition, the platform is constantly begin developed and the latest version allows landlords to operate their properties as either rental or holiday lets and record the information seamlessly. The landlord can then easily see what their financial position is at any point in time and ensuring it is quick and easy to make any changes or record your quarterly financial update. With this information up to date your accountants can then access this and produce either quarterly or annual returns.
In the latest of our webinars, the experts from Hammock discussed how it works and how it will help you ensure compliance with MTD as well as the benefits of the system. The full webinar is on our website and clips focusing on each area will be sent via social media over the coming weeks.
If you have any questions or want to find out more about how Hammock can save you money and time and ensure you are ready for MTD contact us.
welcome@charter-house.net