St Luke's Corporate event and the Firewalk Challenge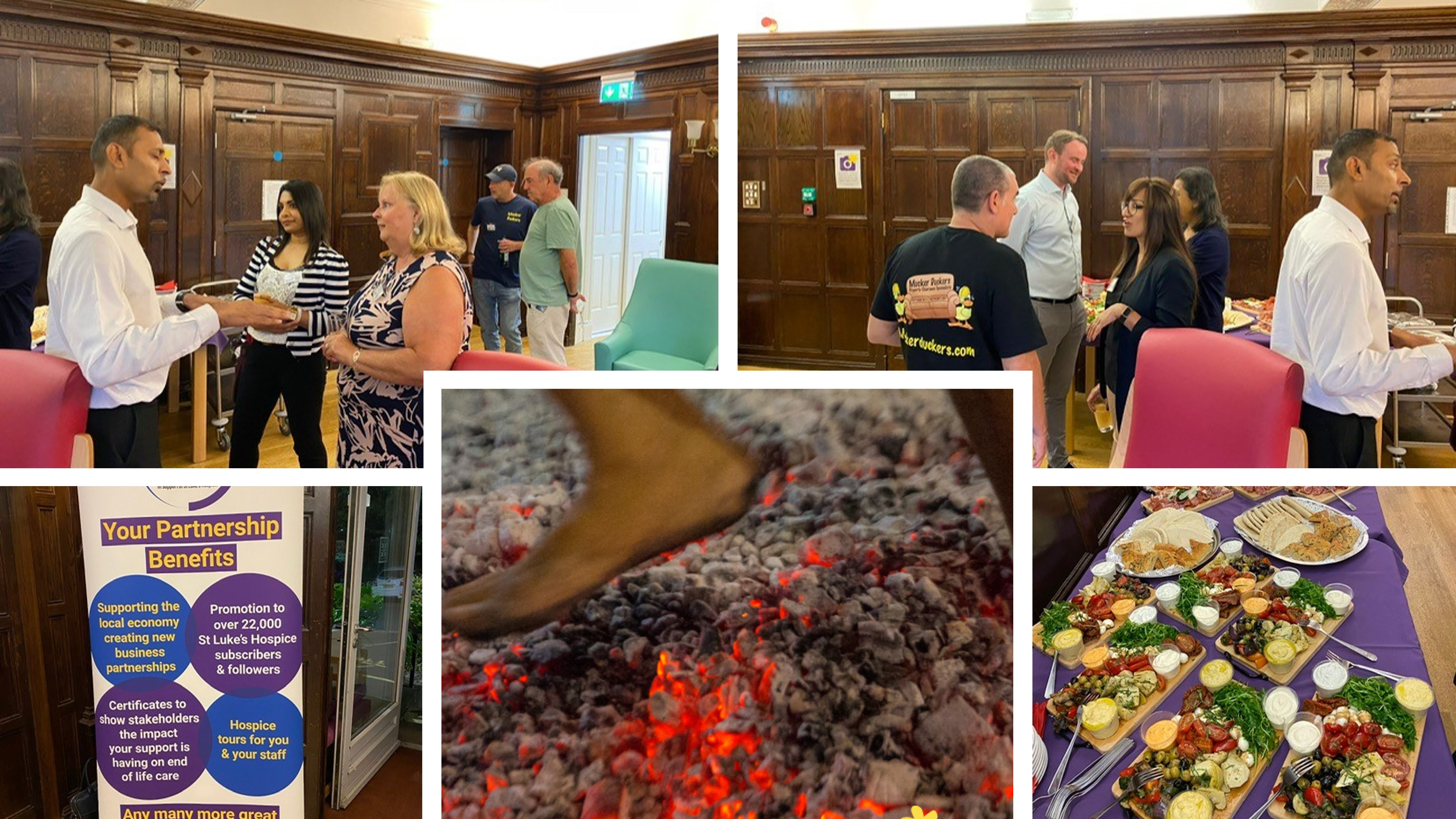 13, lucky for some, not for others. For St Luke's Hospice Harrow it was definitely lucky as they hosted the latest in their series of corporate networking events on Wednesday 13th September. As always, the event was well attended and for this latest one included both David and Raj, our joint managing directors.
The room was filled with businesses from an array of sectors, coming together under the shared interest in supporting the delivery of end-of-life care in Harrow & Brent and all with their own reasons why they were there. The event gave David and Raj the opportunity to explain to the other business leaders attending, how and why the team at Charterhouse decided to adopt St. Luke's as Charity of the Year, what it means to the business and how it is part of our overall ESG framework and strategy.
John Clifford from St Luke's explained "David spoke passionately about the various services Charterhouse provides; the work that The Charterhouse Foundation carries out for those less fortunate but in need of expert financial and legal advice, and why the company has chosen St Luke's Hospice as its Charity of the Year partner for 2023/24. St Luke's is delighted to be Charterhouse's charity partner and we look forward to welcoming David, Raj and the Charterhouse team back to St Luke's in the very near future."
The team from Charterhouse recently volunteered for the day at St Luke's but we are always happy to get involved in fundraising events and during the event Raj Jiwani volunteered (he might see it differently and say he was volunteered by David) to take part in the Firewalk on 28th September to help raise much needed funds.  This is where we need your help. Raj would like to raise as much money as possible and has set a target of £2,000 to do the walk, so please help by donating on our Justgiving page.
To find out more about our work with St Luke's and other charities visit our website or contact us to find out more about this work and our services.
welcome@charter-house.net