Staying positive can and will deliver results, Sammy's story.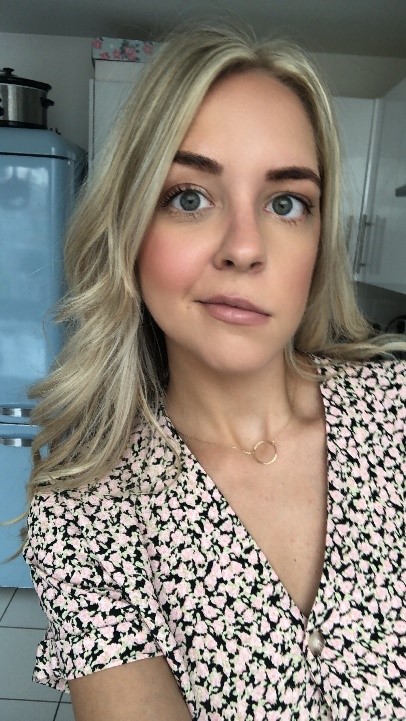 Following the recent launch of the Charterhouse Foundation we have established relationships with a number of charities, one of which "brainstrust" has some incredible stories of people overcoming challenges to not just survive, but to thrive.
We felt now was a great time to share one story of an exceptional person who has been through a long journey to overcome a brain tumour.
25 year old Sammy is a fit, active, an incredibly positive person who wants to grab life and live it to the full, but to get here Sammy has had to overcome huge challenges.
As a 15 year old Sammy experienced a couple of intense dizzy spells, but because they were so sporadic she didn't do anything about them. It was only a few years later, then 18, when the dizzy spells returned that she decided to see her doctor.
Rather than write Sammy's story here it is best to read her blog https://www.beautybrainuk.com/  or  to read this piece that was published by the brainstrust, a charity that has supported Sammy through her journey.
The Brains Trust are a small charity that's supports people who have brain tumours through their journey and when you read the stories of those people they have supported, you cannot help but be inspired.
So when I got the opportunity to speak to Sammy I jumped at the chance. In these current challenging days, the opportunity to talk to people who have overcome incredible challenges and still have a smile can help us all look past where we are now and look forward.
As you will see from Sammy's story, she has had to undergo a number of surgeries, to remove the initial tumour and then to rectify the effects the tumour had on her, but still she is smiling and doesn't talk about her troubles but more about how she wants to get back to normal and help raise awareness and fund for the brainstrust.
During the ten years since she first had the tumour diagnosed, Sammy has gone through her exams, university and now works in the City of London in finance, building a successful career. Last year Sammy had to take six months off work to have further corrective surgery and having had further complications following the surgery was just about to go back to work when the Coronavirus hit.
But when you speak to Sammy you would never have guessed she has been through all this, she was laughing, happy and just frustrated like the rest of us at being isolated.
If ever we need to remind ourselves that whatever the current crisis throws at us, we need to stay positive, then just read Sammy's blog. She has overcome much more than most of us will have to over the coming months and now all she is focused on is getting back to work and helping others.
If you want to find out more about Sammy and the other people the brainstrust have helped look at their website, they really are truly inspirational.
welcome@charter-house.net