Super Wellness gets us ready for the summer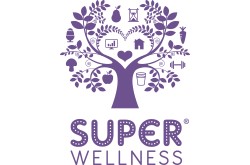 Super Wellness gets us ready for summer.
Over the past couple of years we have been very conscious of the health and wellbeing of our team and implemented a number of initiatives to help them, not just through the pandemic but in the longer term as well.
A key to this work was the Super Wellness program that was put in place before COVID hit and has become a favorite for the team.
Over the past few years we have had several groups that have focused on many different elements of the individual health and well being including mental health and diet.
In our most recent session we ran a one hour seminar for the team with the focus on "Beating Anxiety".
Anxiety is defined as a feeling of unease, such as worry or fear, that can be mild or severe and the session aimed to help everyone achieve the following:
What is anxiety
Common symptoms and causes
What the brain is doing when someone has anxiety
What the body does
Practical tips to help support those with anxiety
The session leader shared some interesting facts that really brought the message home:
In any given week in England 6 in 100 people will have generalised anxiety disorder
Women are twice as likely to be diagnosed with anxiety
2% of 5-19 year olds experience an  anxiety condition
The NHS in England spent £14.3 billion on mental health services in 2020/21 – 14.8% of local NHS funding allocations.
Our aim is to ensure our team are not one of these statistics and that anyone who does suffer with any kind of mental health challenge has all the support they need.
In addition, during the session all the team had the chance to have body composition testing, and we were provided with full body composition report and practical nutrition/lifestyle tips. We were all reminded that in times of stress your diet and nutrients are important to ensure you have all the strength needed to overcome the challenges.
To find out more about our staff programs and how Super Wellness gets us ready for the summer get in touch and we can explain more.
welcome@charter-house.net