The world cup is taking all the news and girls football is thriving.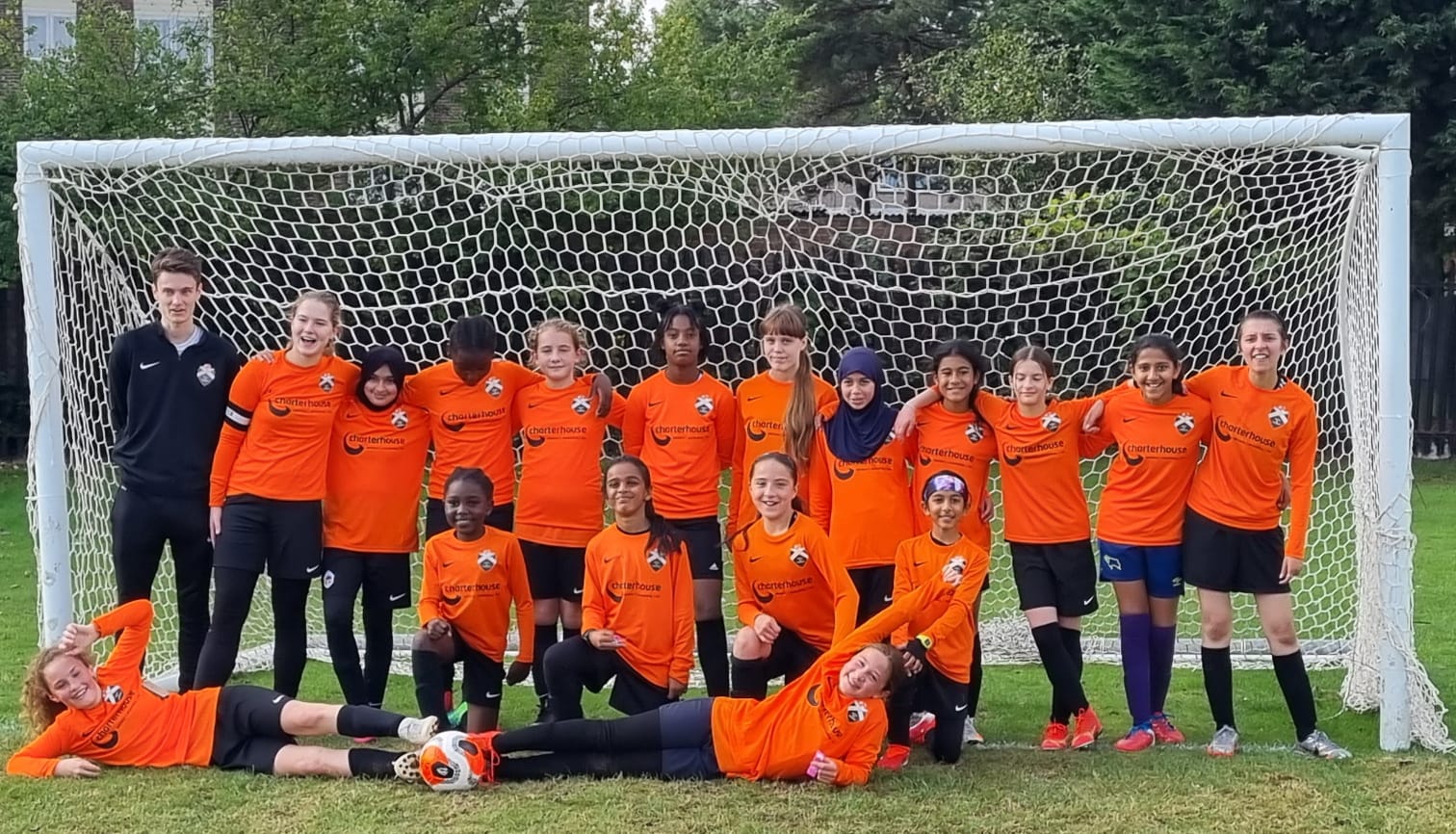 With World Cup mania hitting us all it is important to remember that the majority of football is played at grass roots level, something Charterhouse have been keen to support over the past few years.
The history of Women's football is very much a tale of huge success, followed by suppression and rejection, to the now rapid rise of interest that we are experiencing today. Women's football in the UK has grown phenomenally, culminating in the England Red Roses winning the European Cup earlier this year.
To say it's been a challenging experience, ever since the end of the 19th century, for women who seek to play football seeking the same acceptance that men do, is a significant understatement. Sadly this situation is something that has been mirrored in many aspects of our society, including businesses.
As a business Charterhouse has taken great strides to ensure we are totally equal irrespective of your race, religion or your sex, male or female. We also look to reflect this in our support of the community. Our sponsorship of Kinja was not just about grass roots football but also supporting women and diversity, something that is embedded in our key values.
History of Kinja FC
Kinja Football Club was established in 2011, with just a handful of girls, who formed a U8 Girls team, that competed in a league with just a few other teams in their age group. Since then, the club has grown into an established pathway to competitive football for both boys and girls of all ages, with over 450 members that make up it's competitive and non-competitive teams.
While the boys programme at Kinja FC has grown from strength to strength, having won County Cup titles, league cup titles, with the men's team earning two promotions in the first three seasons since it's creation. With the girls programme Kinja FC has really made a name for itself as it continues to champion the growth of women's and girls football, from the home of football itself.
Read more about the history of women's football and the history of Kinja on their website.
The success of Kinja Girls is down to the whole team, the coaches, support staff and of course the players. As a business, we work as a team, using different strengths and expertise across our team to deliver the best possible service to our clients, lessons we have learnt from our sporting partners.
To find out more about our work with Kinja visit our website or please contact us.
welcome@charter-house.net