They did it, Bhavni and her team completed the Midnight walk for St Luke's Hospice.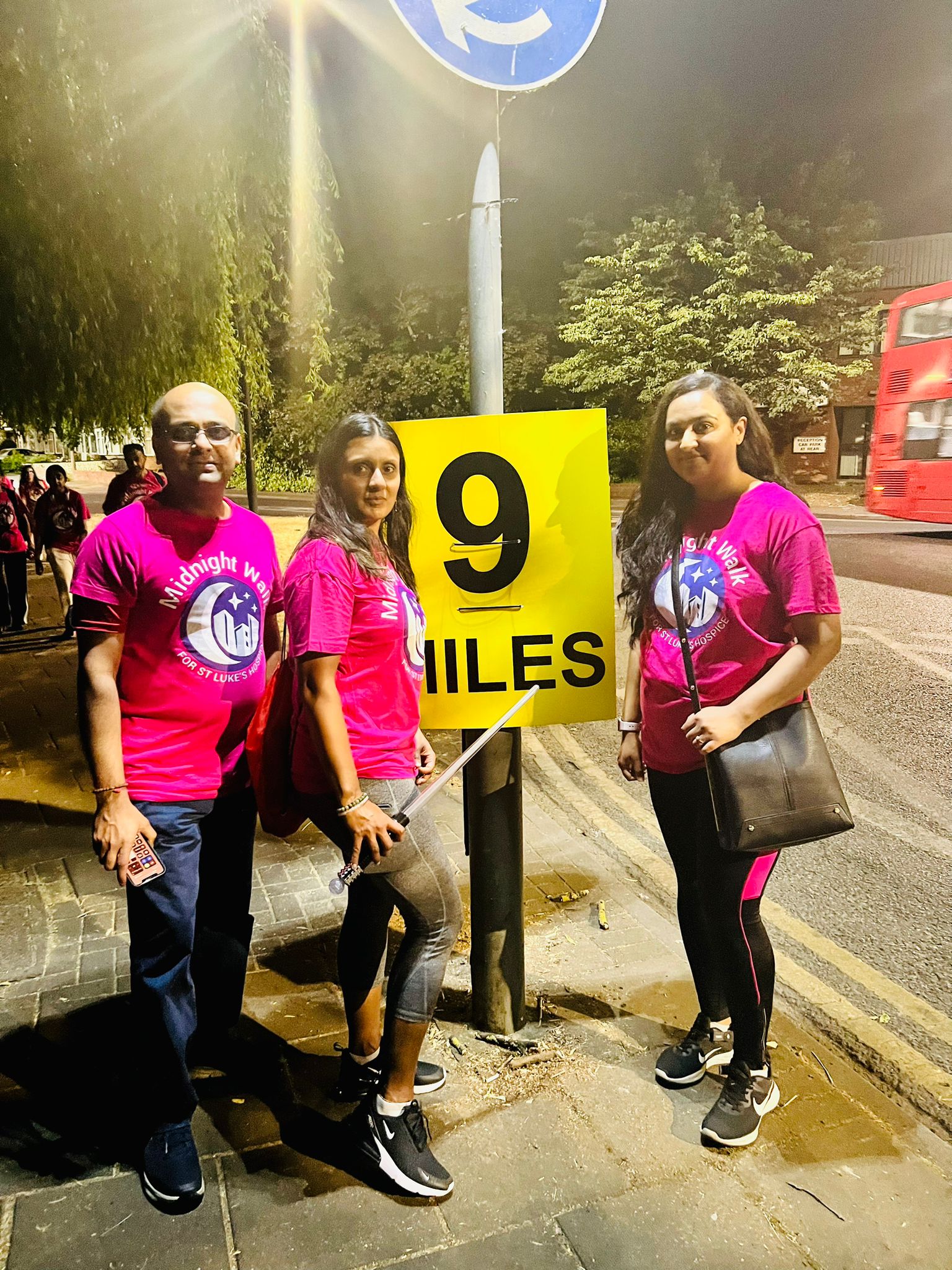 Blessed with warm weather, Bhavni and her team joined over 1,000 people last Friday to take on the Midnight Walk in aid of St Luke's Hospice, Harrow.
The walk, 9 miles, would have been challenging at any time, let alone on a hot night and starting at midnight, when really your body thinks you should be asleep. But the team were there at the start, raring to go. There was even a guest appearance from Bhavni's 12 year old son who joined them on the walk. The enthusiasm shown by walkers and volunteers alike was a huge testament to them all.
Several hours later, tired, but elated, the team completed the 9 mile walk and were able to have a well-earned break and put their feet up. The elation of completing the walk was the best feeling, they did it.
St Luke's describe their service as helping people in Brent and Harrow to have the best possible quality of life despite living with serious illnesses, which are no longer curable, but with all charities under increasing pressure to meet their funding targets, every event like the midnight walk is essential for their survival.
Bhavni and her team did not just complete the walk but have been fundraising as well and this is often the more challenging part of taking on such an event.
Well done to Bhavni, Vaidehi and Nirav, not to forget Raj who was busy helping the team of volunteer marshals as well.
welcome@charter-house.net