Topic of Cancer Events Update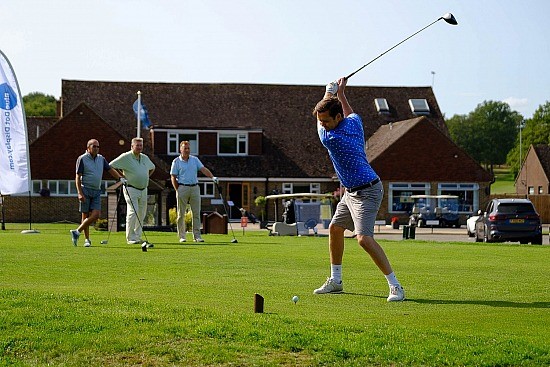 Following our recent post about the Topic of Cancer Golf Day the charity have recently included an article on the day in their Newsletter, see below;
Where there's a will there's a way – and the long-awaited Topic of Cancer Charity golf day finally took place on Thursday 17th September at the Drift Golf Club in Horsley. In these days of social distancing we were able to go ahead with the event but with a difference to a normal golf day, with all playing groups having breakfast on their own tables before they teed off and players were then able to enjoy a beer from the bar, socially distanced of course. 13 teams of 4 took part, and generously supported the fun challenges on the day, including a 'beat the pro' and 'buy a Mulligan' proving popular. Organisers included a light-hearted Ryder Cup trivia quiz, and together with the entry fees to play and corporate sponsorship raised over £1000. Thank you to all those who took part and sponsored the event with banners on nearly every hole, and special thanks to Charterhouse Accountants, and Kelly's Storage for enabling us to provide branded golf balls for everyone, Blue Dot Display for their help in setting up and running the event and the Drift for being excellent hosts for the day.
Whilst as a nation we are now in a period of great restrictions, such has been the success of the golf day that Topic of Cancer have already confirmed the event for next year, Thursday 16th September 2021. In addition to this they are also planning a spring event which we will hopefully be able to confirm in the New Year.
All charities have struggled during the Covid-19 pandemic, especially the smaller ones and so it is extremely important that we all do what we can to support them. To be able to do this whilst enjoying a great day out makes it easier.
To find out more about our support of Topic of Cancer and other charities and community projects contact us.
welcome@charter-house.net