Topic of Cancer wins in the rain.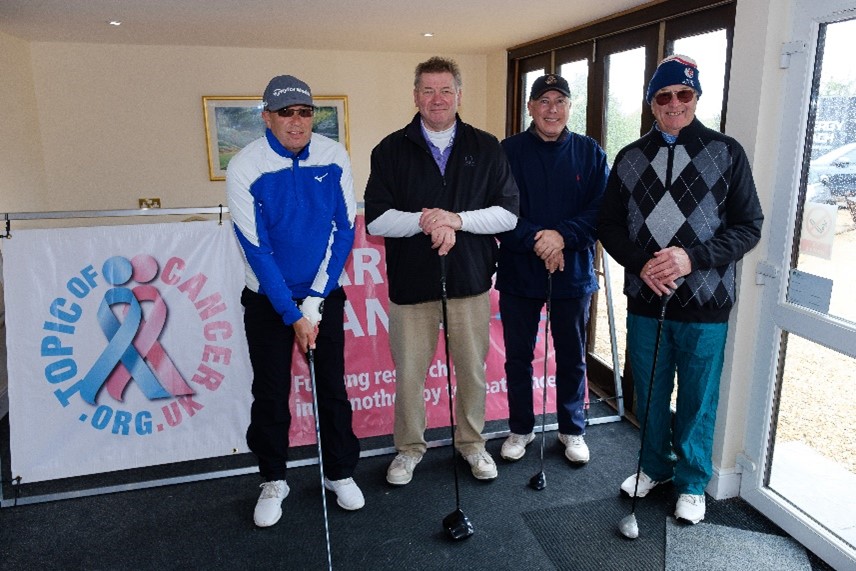 Such is the desire of everyone to get back to normality, even the appalling weather of last Friday didn't stop a group of avid golfers from Surrey taking part in a competition to raise money for Topic Of Cancer.
As a business, we have supported the charity over the past couple of years in this type of event and so it was that David White, Joint Managing Director, took a team to the event.
The quote from the Charity explains "It takes more than a bit of rain and wind to stop a group of keen golfers eager for the first Topic of Cancer golf day of 2021. 36 golfers turned up to brave the elements at Chiddingfold Golf Club yesterday. 9 teams of 4 battled it out for top positions and wealth of prizes from our kind sponsors Albury Vineyard Wessex Distillery and Chiddingfold golf club. Thanks to all who took part or sponsored a banner, not only did we raise over £700 to help fund #groundbreaking research into #cancerimmunotherapy treatments but a lot of fun was had by all. See www.topicofcancer.org.uk for details of next event on 22 July.
David and his Charterhouse team were not put off by the rain at all and both came second overall.
The real winner for the day though was Topic of Cancer and the £700 raised will make a big different.
For more information on Topic of Cancer and the other charities we support click here
welcome@charter-house.net