Wycombe Homeless Big Sleepout 2020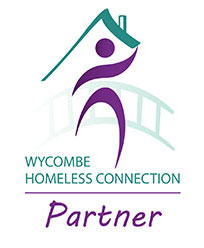 As the days are getting shorter, the weather colder and the clocks are about to go back, our thoughts turn to those people without a home and what they are going to do this winter, especially in the current situation. Wycombe Homeless Connection as always are launching their Big Sleepout, but this year with a difference. Big Sleepout 2020: at home! The charity want more people than ever before to 'sleep out' on Friday 20th November in solidarity with the people they serve and raise money. Rather than gathering together at large venues, this year they are asking you to sleepout 'at home'. You can sleep:      
  in your garden
  or an (empty) bathtub
  on a school playground
  outside a youth club
  or just somewhere you wouldn't normally sleep
You can take part on your own, with your family or with a group, and there's no age limit this year so everyone can join in. Register online today and you'll get an info pack with everything you need to make your sleepout safe and fun and help you raise awareness and money! https://www.wyhoc.org.uk/bigsleepout2020 In addition to the Big Sleepout there is also a Big Quiz this year. The Big Sleepout 2020: At home Big Quiz is here! Put your household's quizzing skills to the test and join us for a night of fun and laughter, all in aid of our work preventing homelessness and helping those who have no home. Whether you're sleeping out for the Big Sleepout or not, join us on Friday 20th November at 7.30pm for a fantastic online quiz extravaganza! It'll be streamed live on YouTube and there will be interactive rounds, spot prizes and much more. You don't need to register but start getting your team ready now. It's free and we will be fundraising on the night. Star guests asking quiz questions include…so far:
Mary Berry
Michael Sheen
Tom Kerridge
Wycombe Wanderers FC superstars!
Big Quiz link and details: https://www.wyhoc.org.uk/bigquiz So this year there are even more opportunities to help those who don't have a home. Help us to help Wycombe Homeless Connection by taking part.      
welcome@charter-house.net