Wycombe Homeless Connection continuing the struggle to bring housing help to Bucks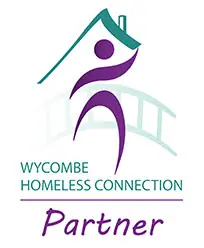 During the past year the pandemic has change many things in our society, but what has not changed is the need to support those people who are homeless or at risk of being made homeless, the only difference is that this task has become even more challenging.
Wycombe Homeless Connection (WHC) has been working harder than ever to support those in need in Bucks and has managed to expand the services they offer with a new partnership with Aylesbury Homeless Action Group. This partnership means that WHC's advocacy team have been able to start offering free homelessness prevention legal advice and support to people across the whole of Bucks.
In addition, with the national vaccination programme proceeding well, WHC teamed up with a group of local GPs to run a special COVID vaccination clinic to make sure everyone they support had the chance to get their jab. Without this type of support, the homeless in Bucks will quickly become the "forgotten ones".
Unfortunately for those they support, despite the vaccination programme and relaxation of restrictions, it has become clear that WHC will not be able to run their mobile shelter in 2022 and this has put further pressure on their already strained resources. They are already planning how to deliver this emergency accommodation and are confident they will be able to, but it is essential that they continue to receive funding from all avenues to be able to achieve this.
We have long supported WHC both financially and with marketing support and WHC desperately needs this type of support to ensure they can continue to provide the services for all those who need it in Bucks.
To read the WHC newsletter click here or if you are thinking of helping them by donating fund or doing a challenge click here.
To find out more about our work in the community and charities we support click here.
welcome@charter-house.net