Wycombe Homeless Connection Update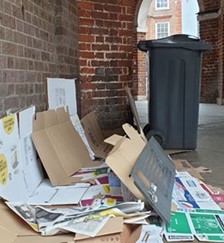 We have always been proud to support Wycombe Homeless Connection (WHC) and wanted to share an update from them with you. We are in a winter which feels colder and darker than, perhaps, ever before. While a vaccine has brought hope, the pressure and challenges facing us all are growing and changing almost every day. It has been an especially hard year for people who don't have a home of their own, somewhere to 'stay home and stay safe'. But amidst all the pain, loss and grief, one thing I've been profoundly reminded of is that no matter what, our community cares deeply for people who are homeless, or at risk of homelessness. I want to briefly look back at 2020 and some of the key work that your support made possible, meaning that together we were able to care for people who were homeless or at risk of homelessness in our community. I cannot hope to describe everything you helped us achieve in one letter, but I hope it gives you some insight into the impact you made.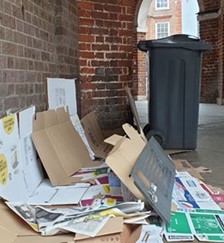 Everyone in, and staying in Thanks to a ground-breaking partnership in mid-January we were able to announce that every single person who otherwise might have been sleeping on the street in Wycombe was provided with a warm, safe bed. This was a rare event because sadly people always fall through the cracks in the system, no matter how hard we all work to prevent it and to change the system. But we worked closely with a number of local organisations and the local authority, offering access to a range of emergency winter accommodation, including our volunteer-led winter night shelter. Sadly, we had to close our shelter as the pandemic hit, but when the government's call came to get 'everyone in', the work we'd done meant we already had our guests in safe rooms where they could self-isolate if needed. Because of your support, we've been able to keep our guests safe throughout the year. We have helped over 40 people get resettled into more secure, stable homes, many of whom were in the emergency accommodation and we are continuing to work hard to help everyone find homes for good. For more information on our work with WHC please contact us.
welcome@charter-house.net