Wycombe Homeless – Preparing for Autumn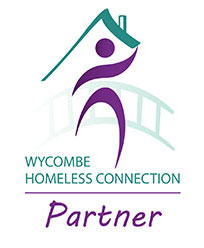 As schools return and we struggle to understand what the new normal is, many of us have already got one eye on the Autumn, not least those who support the homeless. As an organisation we have long supported Wycombe Homeless Connection (WHC) and they are now focusing on the next few months and ensuring that everyone they support has accommodation for the winter.
Whilst there are some who still don't have accommodation at all there is also a large group of the population who, because of the pandemic, are struggling to pay their bills. Fortunately two weeks ago we heard that the government have extended the coronavirus-related eviction ban for another month and there is more information on that here. WHC are now working with these people to help ensure they are not evicted and have a home for the winter. Unfortunately there are too many stories of people who would ordinarily have been OK but due to Covd-19 have now been evicted, Lena's story is a prime example and demonstrates what WHC face every day.
WHC continue to support both those who are homeless and those who are at risk of becoming homeless and they are continuously looking at how they can clarify their message and to this end have recently changed the name of their legal drop-in centre to "Housing Legal Clinic".
The centre is a unique housing legal support and advice service for the whole of South Bucks. Not everyone is able to join us online, via video conference or on the phone so they have now run some Covid-secure trials where they have been able to re-open the clinic and will give invitations to people who need that face-to-face support. More details can be seen here.
WHC are always looking to raise the profile of their challenge and in so doing secure the funds needed to run the charity and a key part of their communications programme is their Big Sleepout which will be launched for 2020 in a couple of weeks. You can see more details of the event here and register to take part once it is launched. The charity is hoping that as many people take part as possible this year, sleeping out somewhere that isn't their own bed, raising awareness of homelessness in our community and money for the charity.
In any normal year the challenges are hard but this year it will be even worse as WHC work to ensure everyone in the High Wycombe area has a home.
To find out more about our work with WHC click here.
welcome@charter-house.net