Wycombe Homeless working through hardest winter yet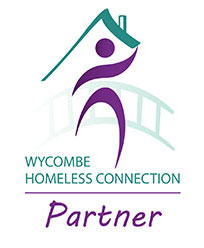 As we all get settled in the latest lockdown, all be it with a light at the end of the tunnel, there are many groups who are facing arguably the toughest winter ever. Not only do we have to cope with the lockdown, we also have to cope with cold, wet weather and the homeless are one group who will feel this more than most.
We have worked with Wycombe Homeless for many years and here is what they have been doing:
"It's been a busy start to the new year. We were able to help anyone found to be homeless in the area over the Christmas period find emergency accommodation. Thankfully, there were only a few people who came to us for help during the break and we'd managed to work with our partners to get the required accommodation sorted. Usually, at this time of year, we'd have just opened our volunteer-led winter night shelter but because of the pandemic we haven't done that this year. However, everyone who needs is able to access free emergency accommodation and we'll be supporting them with food, clothing and support to tackle the causes of their homelessness. Our stock of emergency food is starting to get a little low and we're just assessing what we need. It's important we get the right types of food that are easy to store, cook and give high energy intake to our guests until we can set them up with a regular food delivery.
Fortunately, the latest lockdown hasn't affected our services as we had worked to set everything up already, so everything is available as usual. The homelessness prevention hotline is open and our support team are running a rota of staff at our support centre as needed to cover all appointments. Our free housing legal advice clinic is very busy, and we have been working hard on a project to help people who have no recourse to public funds to get the specialist advice they need.
We are hoping that very shortly an extension to the eviction ban which is due to end next week will be announced by the government, and that further support and funding to keep 'everyone in' will be forthcoming. Both these things are going to be vital to make sure no one ends up living on the street at what seems to be the most dangerous part of the pandemic so far. We'll be keeping in touch with our partners at the council as always and talking to the MPs too."
Thank you to Heather Stanley at WHC for the update but as can be seen they are desperate for support on many levels so if you or your organisation can support please go to their website to contact them.
For more information on our work in the community please contact us.
welcome@charter-house.net