The View - December 2021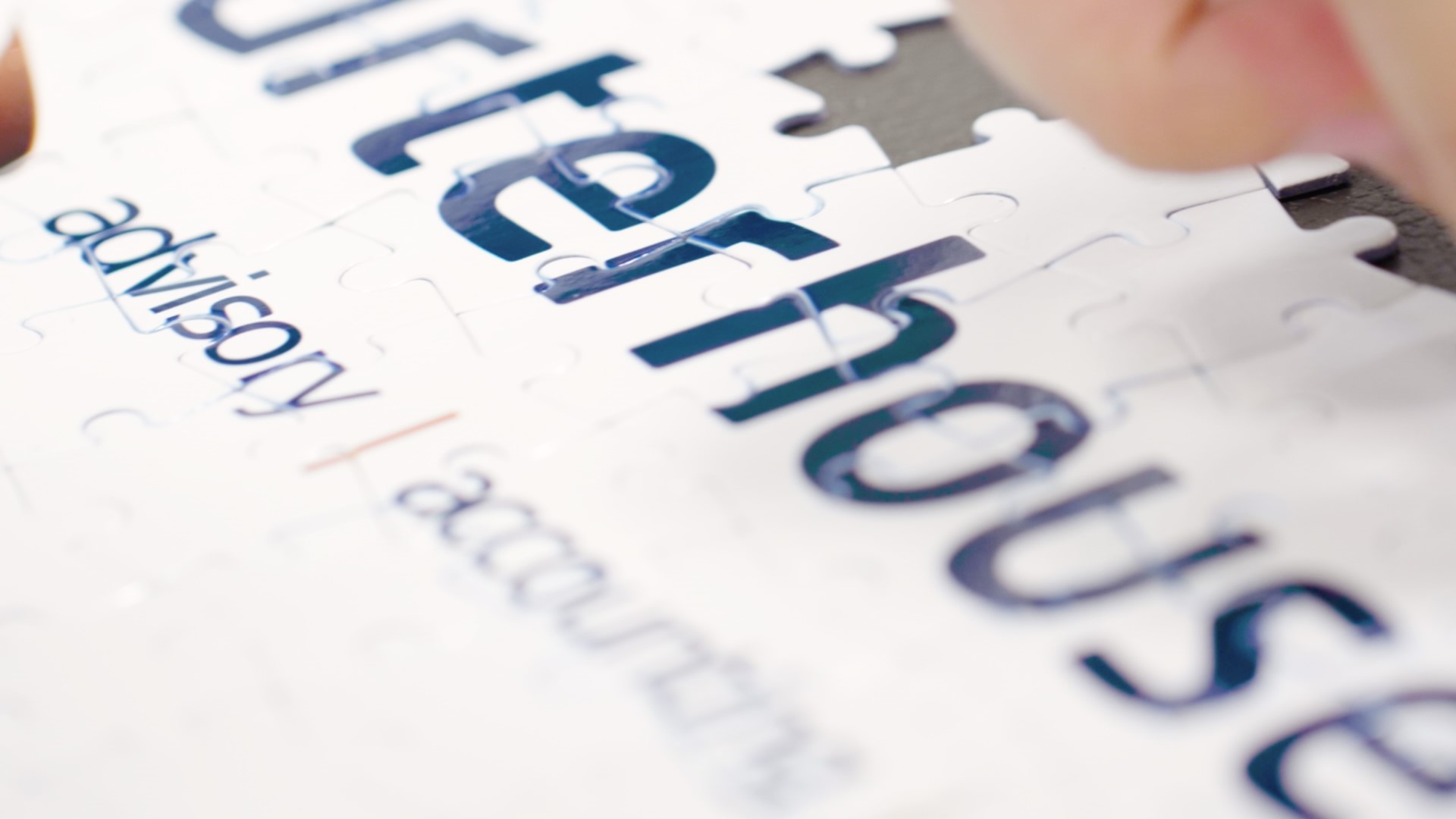 With Christmas fast approaching again, it seems as though the last two years have blurred into one and it is only when we look at how far different activities have progressed that we realise the hard work that has gone into supporting our staff, our clients and our communities over the past two years. As we start the countdown to the festive period, you can read about the latest work we have been doing both with the team and the community. This edition includes our work with the staff on SuperWellness as well as the latest update from MIND in Harrow, our Charity of the Year.
Staff Focus
Rut Stefansdottir
Born in Iceland, Rut completed her BSc in Business Administration before taking on a role in an international pharmaceutical company for 3 years. She then followed her dream of living abroad and completed a master's degree in International Human Resource Management and Employment Relations from Middlesex University in London. Having planned on returning to Iceland following her Master's degree, Rut instead joined Charterhouse in 2012 as an HR Assistant and is still here in London with no intention of moving back to Iceland. Having worked her way up the business, she is now Head of HR and heads up the Charterhouse Administration Department, responsible for enabling continuous organisational productivity improvements in line with Charterhouse's business strategy. She sits on Charterhouse's Senior Managers Group whose role is to assist the Joint Managing Director in developing the direction of the firm and safeguarding Charterhouse's Vision and Values. Since her promotion to Head of HR in September 2020, Rut has focussed on creating and enabling an autonomous and collaborative working environment, delivering the HR strategy in line with the business strategy and based on detailed research and data. Charterhouse always put their employees first and has a big focus on work life balance, creating healthy boundaries as well as helping support employees' mental and physical health and wellbeing. All these initiatives are driven by Charterhouse's HR department and are amongst other's that led to Charterhouse being listed as Finalists in the Accounting Excellence awards in 2021 in the category of Investing in People. Some of the initiatives Rut has led, you can read about on our blog such as: the SuperWellness challenge, Return to the office, Mayor of London Good Work Standard accreditation and CSRA accreditation. Rut has a keen interest in wellbeing, nature and travelling which she tries to combine in her holidays. Her focus is currently on yoga, meditation and hiking.
CSR Update
Health and Wellbeing
SuperWellness is back!
At the beginning of 2020, just as the COVID pandemic struck, we began working with SuperWellness to help improve the health and wellbeing of our employees. Whilst we had already planned the programme before the pandemic hit, the timings were perfect and helped us provide an additional layer of support for our staff. The year-round programme was designed to educate staff about nutrition, create healthy habits related to diet, exercise, sleep, mindfulness, setting individual objectives for each of them. The programme then encouraged team to meet their objectives through a series of challenges. The engagement from the staff was fantastic as demonstrated in the results. Following the success of last year's programme, we have now decided to re-engage with SuperWellness and design a second programme that will keep all our team motivated throughout the year. This will now include quarterly seminars and full body composition testing followed by practical nutrition and lifestyle tips. The first session around body composition was run in November, with the main topic "Eco-friendly Eating" to keep in line with our drive to become more environmentally focused as a business and as individuals. In line with our work on Corporate Social Responsibility and in order to fight against climate change, every small steps matters. Our food choices determine how food is produced, processed and transported and we can all help by making conscious decisions about how to minimize food waste. During the programme all the team will have the opportunity to discuss their own experiences and set their personal goals for a more sustainable eating in the future.
Christmas Message from Mind in Harrow – Charterhouse Charity of the Year First of all a big hats off to Charterhouse…… who since June, have donated over £2800 helping us to make Harrow the best place to talk about and take care of mental health. And a BIG congratulations to Raj, Michael and Usman – the first three to take up the Charterhouse Charity Challenge with his spectacular skydive fundraising a hair-raising £560! With 60% of local people experiencing deteriorating mental health since the pandemic – Mind in Harrow is facing unprecedented demand – so Charterhouse's support could not have come at a better time…  We have doubled the number of volunteers on our Mental Health Helpline, run 8 Mental Health Recovery Courses, supported over 400 young people in schools and more people through befriending than ever before. Your support has helped make all of this possible – thank you. We wish everyone at Charterhouse a happy and healthy festive season and 2022 and look forward to being your charity of the year right through to next summer!
Charterhouse Challenge Update
The Charterhouse Challenge is our annual challenge to allow all our staff to challenge themselves to help raise fund for our charity of the year, MIND in Harrow. There are no rules as to what events this can include so anything goes. We have already had three of the team jump out of planes, Raj, Michael and Usman and in doing so they have raised over £560 and counting.   We are now looking to the New Year and numerous challenges are in the pipeline including London to Brighton bike ride, The London Marathon and many others. Every little bit extra we can raise is vital so watch this space for the next update.
The winter appeal is the charity's big focus at the moment and will help to provide the emergency winter shelter opening from early December until the end of March. Wycombe Homeless Connection (WHC) work throughout the year to support the homeless in and around High Wycombe, but at this time of the year their work takes on a new sense of urgency with the winter setting in. There are a number of key events that, as a business, we support and promote to help out, specifically: The Big Sleepout 2021: At Home and the Big Quiz took place on Friday 19th November and raised  £27,000. This money will help provide shelter to people who would otherwise be sleeping rough this winter. There is still time to donate and if you don't know someone who took part you can give to the overall effort here:  https://www.justgiving.com/campaign/BigSleepout2021AtHome
Winter Appeal: Keeping everyone safe in the coldest months
On 1st December they opened their winter emergency accommodation to make sure hope and help is available to anyone who would otherwise be facing sleeping on the street. While they are working to make sure as few people as possible return to the streets, WHC would always ask that you please consider donating to their appeal throughout the year; this winter is going to be very tough for some of the most vulnerable people in our community and we all need help where possible.  Click here to find out more and to donate to our winter appeal
Kinja – The season so far
As we begin the run in to Christmas, it seems strange that we are already talking about reviewing the  first half of the season. Having had a superb start to the season, Kinja Girls have since had a more varied set of results, but at this age, the results are not the only focus of the club and its work with the girls. As with all sports teams, there are always ups and downs and you can see a full report of all the matches and latest updates here. As with all teams it is important to learn the lessons when things don't go as well as you would like and we have no doubt the Kinja Girls teams will come out even stronger in the second half of the season. Our support of Kinja as well as our other charity work is not just about the good times, it is about working with the community to ensure that where possible, everyone has access to the support and opportunities no matter what their circumstances are. Read more about the club and their latest news here. As a business our values aim to ensure we put people at the heart of our business and especially being "Dependable" and "Diverse" mean we are there for all. To read more about our values click here. To find out more about how we support Kinja and our other community projects please contact us.
Corporate Services
MTD update – property
The combination of Making Tax Digital (MTD) and Income Tax Self Assessment (ITSA) and the requirements it places on Landlords has once again brought the subject of incorporating your property portfolio to the fore. With the introduction of MTD for ITSA from April 2024, the impact on everyone is going to be significant but many Landlords in particular will be impacted. MTD for ITSA is sure to come as a shock to many individuals that privately own rental property as income from furnished holiday lettings, commercial property and non-UK properties is included too. People who have inherited a single property they offer for rent may not even be aware that, in the eyes of HMRC, they're running a business—and that MTD for ITSA may apply to them. Many smaller landlords tend to keep basic accounting records, if they keep any at all. Some may not even declare their income, while others may not correctly understand how property rental income is taxed. Whilst there will be many changes taking place, a recent report from SAGE explained all the changes and summarised them well. Read more here. 
Free Ports – what are they and how can they benefit your business?
According to Wikipedia Free Ports in the United Kingdom are a series of government assigned special economic zones where customs rules such as taxes do not apply until goods leave the specified zone. The theoretical purpose of such free ports is to encourage economic activity in the surrounding area and increase manufacturing. As part of the 2021 United Kingdom budget, Chancellor of the Exchequer, Rishi Sunak announced that eight new free ports would be created. They are East Midlands Airport, Felixstowe and Harwich, Humber region, Liverpool City Region, Plymouth, Solent, Thames and Teesside. The Thames Freeport is an economic zone connecting Ford's world-class Dagenham engine plant to the global ports at London Gateway and Tilbury, to build on introducing the electric and autonomous vehicle technology along the A13 corridor into London. With the Thames Freeport area so close, there may be potential tax benefits to your business, find out more here.
Awards Update
In October the glitz and glamour returned to the accountancy profession after a year out due to the pandemic. The occasion was the annual Accounting Excellence awards, once again held at The Brewery in The City. The excitement had been building at Charterhouse having been shortlisted for two awards, we were all hoping that we would come away with a trophy. So it was that ten of us from the office dusted down the black ties and dresses and headed off to town. The event was hosted by Marcus Brigstocke and Rachel Pariss who were very entertaining and took us all through the awards, almost seamlessly. Unfortunately, we didn't come away with a trophy in either category, but to be shortlisted from such a high-quality list of entries was an honour in itself and is testament to our team, their hard work, and support given to staff and clients alike over the last two years. A big thank you to all involved in our teams as well as those who organised the evening and congratulations to all the winners, your awards were well deserved.   This year for us at Charterhouse it really was a case of "so near so far" but have no fear we will be back next year, when hopefully we will make it to the top step.