Business Connexions holds golf event in aid of Wycombe Homeless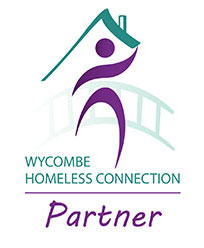 Business Connexions is a long-established Group of professionals, of which David White has been a regular member of for a number of years. They meet regularly to discuss and develop their businesses, but they also ensure that they give as much back to the community as they can and over the years have run a series of fundraising events for different charities, in recent years focusing on Wycombe Homeless Connection (WHC). With the lockdown easing and events allowed again, Business Connexions have taken the opportunity to organise another golf day in support of WHC and once again David White from Charterhouse is behind the event. The day, to be held on Friday 17th September at Chartridge Park Golf Club in Chesham, is set to build on the success of previous events that have seen nearly £5,000 raised each time they have been run.   The cost to enter a team of four will be £300 includes:
golf, bacon rolls, with tea or coffee
an evening meal, prize giving, raffle and auction
If you are unable to raise a full team and would like to take part you can enter as an individual @ £75 and be grouped with other individuals to form a team. In addition, there are also opportunities to sponsor a hole at a cost of £50 per hole. If you are interested in taking part please complete the booking form by clicking here and emailing it to david.white@charter-house.net We have attached a flyer and the booking form is on the Wycombe Homeless Connection website. www.wyhoc.org.uk/news/golf-day To find out more about our work with Business Connexions and the support for WHC please contact us.  
welcome@charter-house.net