Golf Days, why do we get involved.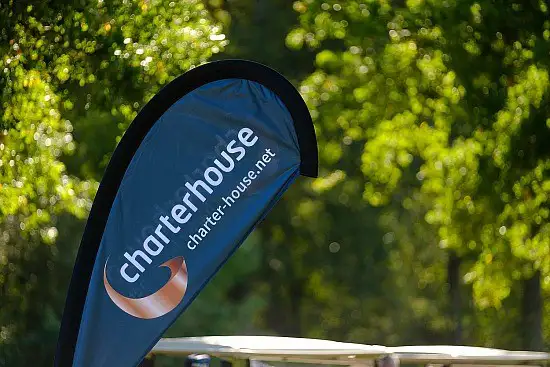 Golf days can be seen as an extravagance, an excuse for those who like playing the sport to get out of the office for a day and do something they enjoy. For some this may be the case, for Charterhouse however, it is part of a long-term aim to support charities.
As a firm, and driven by Joint Managing Partner David White's involvement in business group Business Connexions, Charterhouse have been supporting Wycombe Homeless Connection for over six years. During this time one of the key areas we have supported the charity is by fundraising and in particular by organising an annual charity golf day.
Yes, the day is about fun and is definitely not one for the serious golfer, although there is always a little competitiveness that can't be avoided. But it is also about building relationships, first and foremost between the golfers and the charity. For all charities, especially the smaller ones, building relationships with local businesses is fundamental to their ability to be able to continue to operate. The day does also gives businesses the opportunity to develop new relationships with other businesses and, in doing so, help raise their profiles.
Underpinning these types of events though, is the fundraising and over the six plus years Charterhouse has been involved, this golf day has raised around £30,000 for the charity, money that has helped provide the homeless in High Wycombe and those at risk of becoming homeless with much needed support.
For Charterhouse, one of our key values is Dependable and this does not just apply to our clients, but also to the communities we work with and providing long term support is one way we can deliver on this value. Our support of charities is also a key element of our ESG strategy and delivers a significant impact on the community.
So next time you get an invite to a golf day think about the benefit for you to taking part and the positive impact it will have on many people and hopefully you can enjoy it as well.
To find out more about our work with local charities and in particular the golf day in September please contact us or read more about the event here.
welcome@charter-house.net