Real Living Wage Anniversary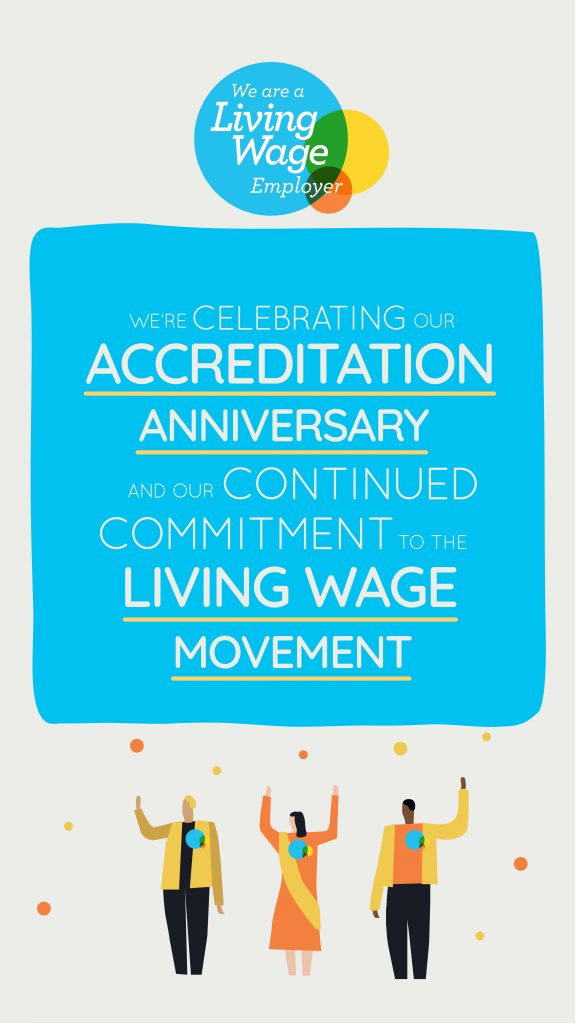 Real Living Wage Anniversary
Just over a year ago, we were all still in the depths of Covid and restrictions across every aspect of our lives. One aspect that we had already been looking at prior to the pandemic and one that became more prominent in the last two years was the support to the people who work with us and our suppliers.
Key to any job and career is the amount you earn and whilst it is not the only consideration when looking for work it is one of the most important. As an employer, our responsibility is to ensure that anyone who is working with Charterhouse Accountants earns not just the minimum wage, but a wage that ensures they can live properly. Within Charterhouse itself we pride ourselves on paying very competitive salaries, but we also wanted to ensure that anyone working for our 3rd party contractors was also treated fairly and received at least the real living wage as well.
In 2021 we decided to sign up to the "Real Living Wage" and in doing this we committed to ensure that anyone working with Charterhouse and its 3rd party contractors receives a wage which meets everyday needs – like the weekly shop, or a surprise trip to the dentist. We are now celebrating the anniversary of becoming a Real Living Wage employer. The real Living Wage is the only UK wage rate that is voluntarily paid by almost 10,000 UK businesses who believe in the rights of their staff. The real living wage is always under review and will help to ensure that more people in the UK are not struggling, especially in these times of high energy costs and inflation. As a business we are always reviewing the support we give our staff and looking at new ways to ensure they are looked after both at work and at home. To find out more about the benefits of working for Charterhouse have a look at the About Us section on our website. If you would like to know more about working for us please contact us.
welcome@charter-house.net