What the Sponsorship Means to Kinja FC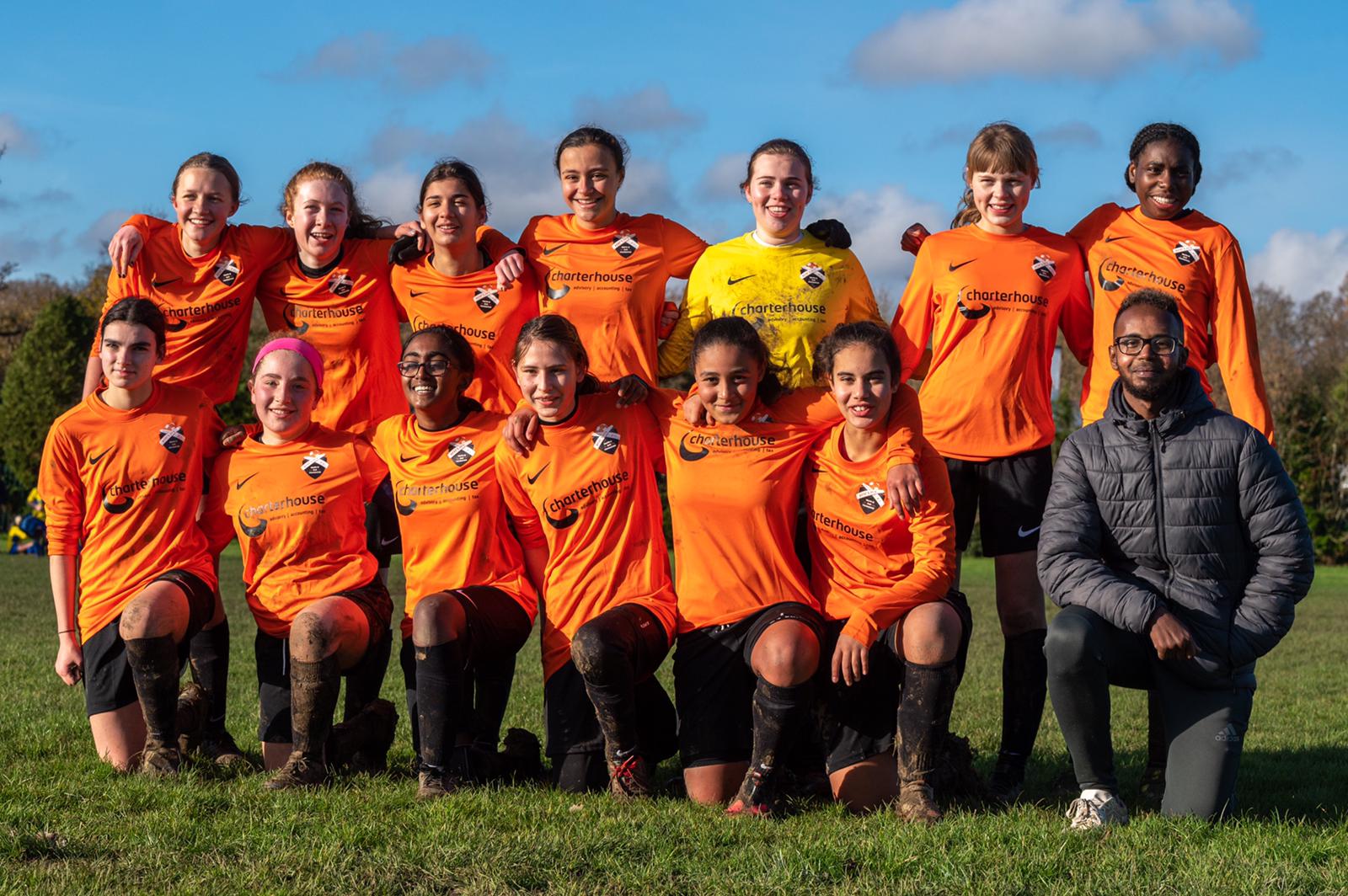 Following our recent agreement to sponsor two women's teams at local football side Kinja FC, it is often easy to look at the agreement just from our point of view but the club recently wrote an article about what the sponsorship means to them;
"We at Kinja FC are delighted that Charterhouse have generously sponsored our U16 Girls & U9 Girls teams for the current season. 
Our U16 Girls are one of earliest teams created at the club, and have gone on to achieve incredible success in the 8 years since the team was created, within league competitions, as well as Futsal & International competitions as well, having showcased their talents in tournaments that the club travelled to Italy to participate in. Our U16 girls will be the next generation that we aim to move into our Camden Town Ladies team, to play competitive football at an adult level, in the not to distant future.
In our U9 Girls, we have a new wave of exceptional young girls who we hope to not only achieve the success and progression in development that our U16 girls achieved, but to surpass that as well. Having started this team from our Kinja Development Centre group, which we created in 2018, these girls are talented, passionate, exciting, diverse and united. Everything that we as a club value within our players, our coaches and our teams.
As a club, our incur high expenses in order to continue to provide football sessions & matches for all of our players. We train twice a week on 3G surface, with the famous Wembley arches overlooking our sessions, and we play our matches at the Hive Football Ground, the home of Barnet FC, London Bees Ladies FC & Spurs Ladies FC. While it costs a lot to run the club, we try to keep our fees for players as low as possible in order to ensure as many players as possible are able to play football.
For the club, with Charterhouse sponsoring the kits of two of our teams, it reduces our overall costs within the club by a considerable amount, allowing us to allocate our funds to other aspects of the club. This also means that all of our girls within our U16 & U9 girls teams are able to have full kits, with full jackets, to not only look, but feel more professional at every training session and match that the girls play in throughout the season.
We at Kinja Football Club would all like to express our thanks and gratitude to Charterhouse, for their generous sponsorship of both sides for the season, and we look forward to a long & prosperous partnership between Kinja FC & Charterhouse."
We are also pleased to say that following the recent lockdown the club are now able to play matches again, here is how they got on;
First Matches Back
Our U9 Girls played their first game back since October, against Enfield. With half of our squad self isolating, our girls played a fantastic end-to-end game that ended 5-3 to Enfield. Our goals came from Melaine, Tianna, and our new signing Rayna. It was a fantastic effort from the girls, and a great first game ever for Rayna, Arya and Sanna, who loved the experience, and tried their best the whole game too, which is all we can ask for.
Our U16 Girls played their first match post-lockdown against St Albans City U16 Girls, in a pre-season friendly as we wait for their league campaign to begin in January. A fantastic performance and a great team effort saw the girls run out 6-3 winners against a strong St Albans City side, who have provided these girls many tests over the years.
For more information on our work with Kinja FC as well as our other community work click here.
welcome@charter-house.net